These snack balls are perfect for a pre work out snack, post work out recovery, lunch box treat, or in my case "need calories for breastfeeding" snack. They are packed with protein (4-5 grams per ball), good fats and minimal natural sugar from the dates which you can certainly omit if you don't want any sugar. I've made these with sunbutter so that they are allergy friendly but you can use whatever nut butter you have on hand (peanut, cashew, almond, etc).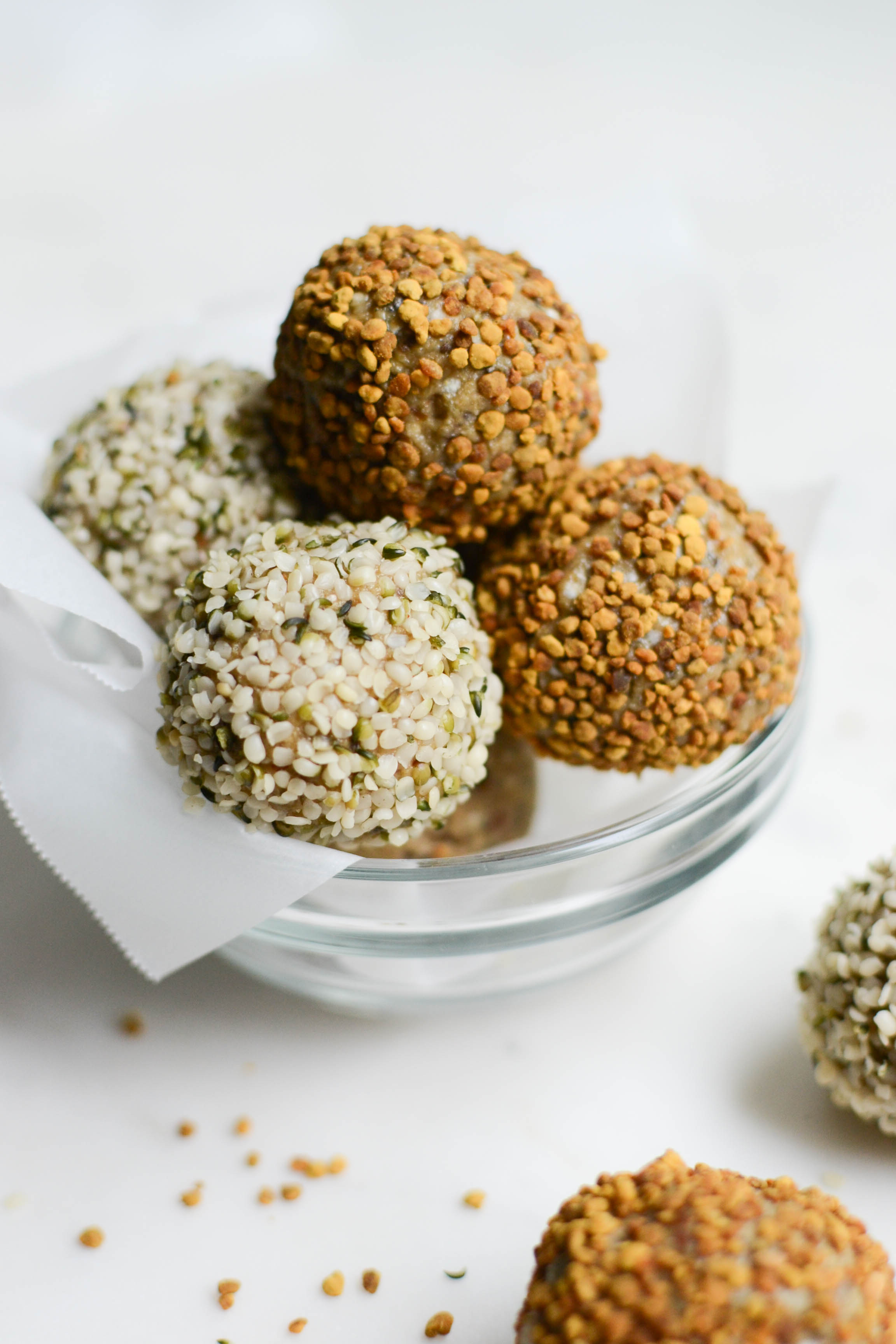 protein power balls
recipe adapted from 101cookbooks
makes 16 balls
ingredients
1 cup quinoa flakes
2 tablespoons chia seeds
1/4 cup hemp seeds
8 medjool dates, pitted
4 tablespoons coconut oil
2 teaspoons vanilla extract (make sure no sugar added)
3/4 cup sunflower butter (make sure no sugar added)
1 tablespoon bee pollen (optional – omit to make vegan)
toppings (optional) – bee pollen, hemp seeds, coconut shreds
directions
place all ingredients in food processor and blend until the mixture comes together. it will be slightly sticky, that's good. adjust a bit if necessary, adding a bit more sunbutter if the mixture won't stay in a ball shape or more quinoa flakes if the mixture is too sticky. roll balls with your hands and coat with toppings if desired. arrange them flat in a container or on a baking sheet with parchment and freeze for 30 minutes before enjoying. store in refrigerator or freezer.