Yes, these guilt-free brownies actually taste amazing and are good for you! When I make these for other people I always ask them what they think they're made out of and no one ever guesses the secret ingredient… BEANS! Yes, beans… packed with protein, fiber, and cancer fighting, blood sugar lowering, and stroke reducing properties! The high fiber content in beans prevents blood sugar levels from rising rapidly after a meal as well as lowering cholesterol levels. In other words, you can feel really good about eating one of these brownies! I would love to hear what you think of them!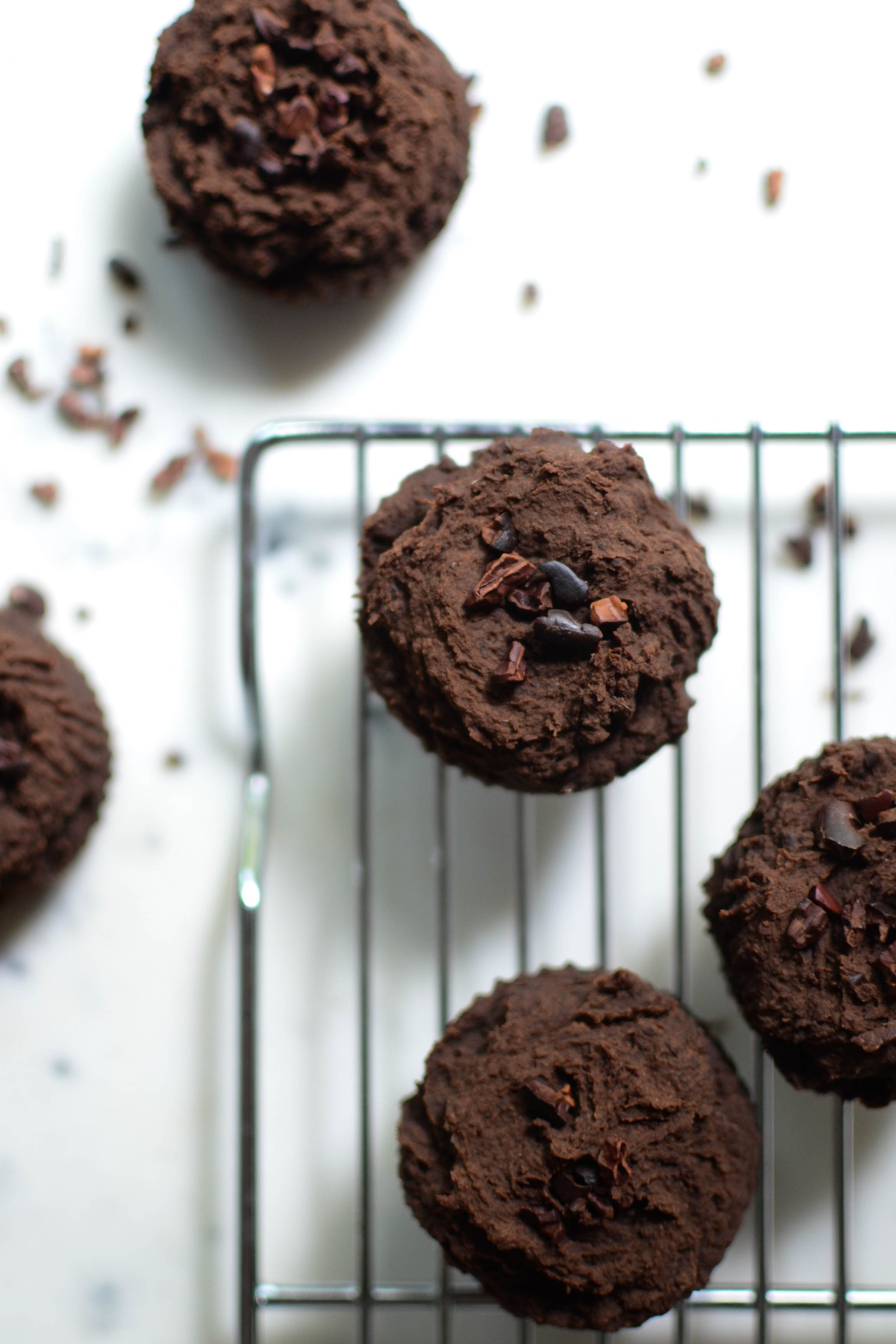 black bean brownies
recipe adapted from the minimalist baker
makes 12 brownies
ingredients
1 15 ounce can black beans, well rinsed and drained (BPA free can) or 1 cup dry black beans, *soaked overnight, rinsed, cooked and drained
2 large flax eggs (2 heaping tablespoons flaxseed meal + 6 tablespoons filtered water)
3 tablespoons coconut oil, melted over low heat
3/4 cup raw cocoa powder
1/4 teaspoon salt
1 teaspoon vanilla extract (make sure no sugar added)
15 medjool dates, pitted
1 1/2 teaspoons baking powder
optional additions: my husband likes to put a scoop of peanut butter in the center of his. you can also top with raw cacao nibs, pressing them lightly into the batter so they stick.
directions
preheat oven to 350⁰F. insert 12 paper baking cups in a standard 12-cup muffin tin or brush lightly with coconut oil.
prepare flax egg by combining flax and water in the bowl of the food processor. pulse a couple times and then let rest for a few minutes.
add remaining ingredients and puree until smooth, about 3 minutes, scraping down sides as needed.
evenly distribute the batter into the muffin tin and smooth the tops with a spoon or your finger. bake for 20-25 minutes or until the tops are dry and the edges start to pull away from the sides.
remove from oven and let cool for 30 minutes before removing from pan. they will be tender, so remove gently with a fork. the insides are meant to be very fudgy. store leftovers in the refrigerator.
*soaking beans overnight in filtered water sparks the sprouting process which neutralizes natural phytic acid (which can interfere with absorption of nutrients). be sure to discard the soaking water and rinse beans to remove phytic acid residue.