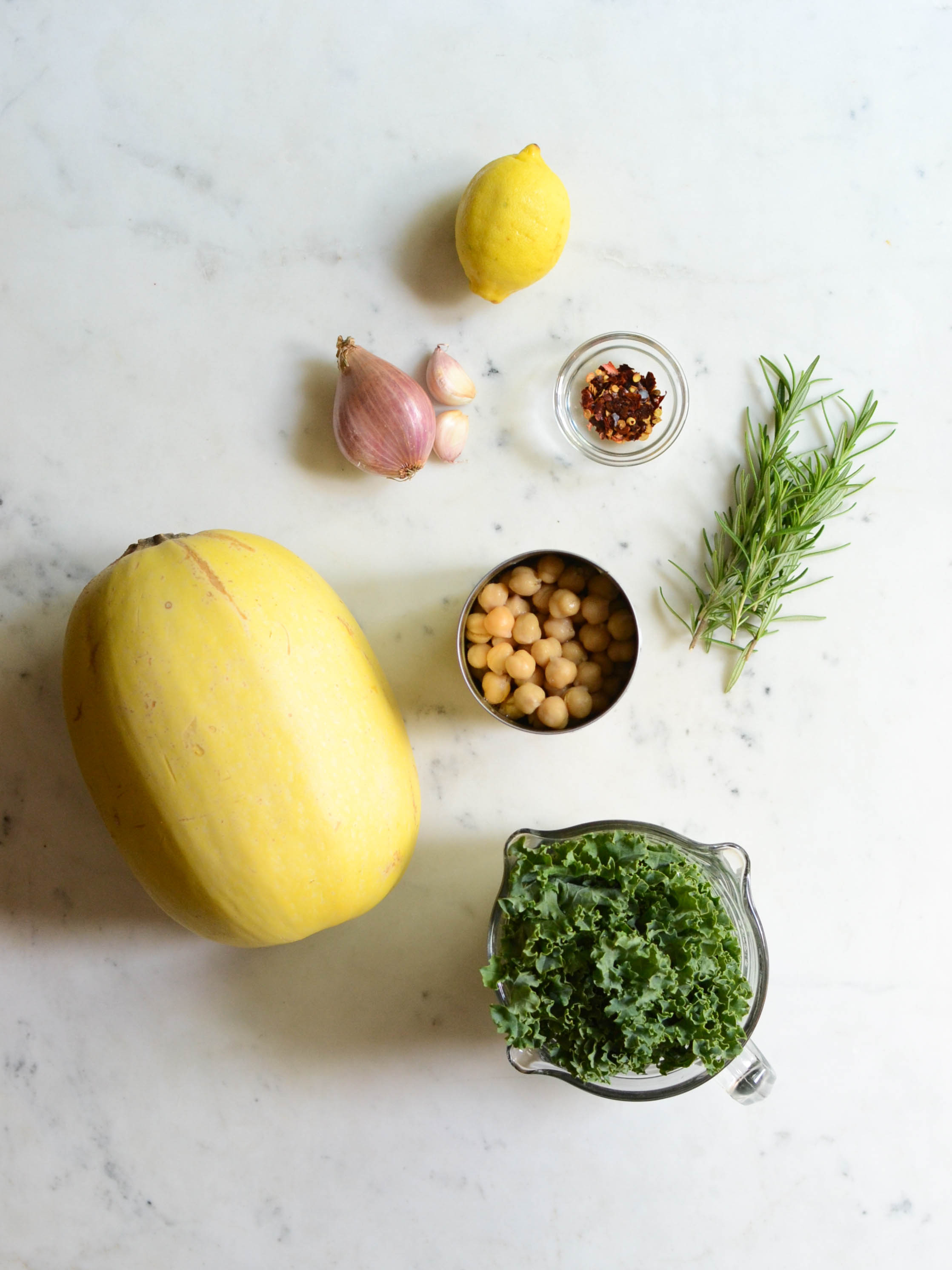 Spaghetti + squash + no spiralizer needed! Yes, you read correctly! If you've never experienced the A M A Z I N G N E S S of spaghetti squash, you need to try it STAT. All you have to do is roast it for an hour, scrape it with a fork, and you have sweet buttery spaghetti! It is packed with antioxidants in that bright yellow color. 1 cup of squash will provide you with 59% of your daily vitamin A and 26% of your daily vitamin C.
Kale, as you probably know is one of the most nutrient dense foods in the world! Just one cup provides you with 1180% of your daily vitamin K, 98% of your daily vitamin A and 71% of your daily vitamin C, kale also protects against cancer and helps lower cholesterol. Chopping kale is important to activate the cancer fighting isothiocyanates (ITCs). Steaming kale helps the fiber-related components do a better job of binding together with bile acids in your digestive tract, making it easier for bile to be excreted which results in lower cholesterol. Raw kale is great too, just doesn't have quite as big of an effect on lowering cholesterol.
Onions contain angiogenesis inhibitors which prevent abnormal cancer cells from obtaining blood so they can't grow. So many disease fighting ingredients in this recipe!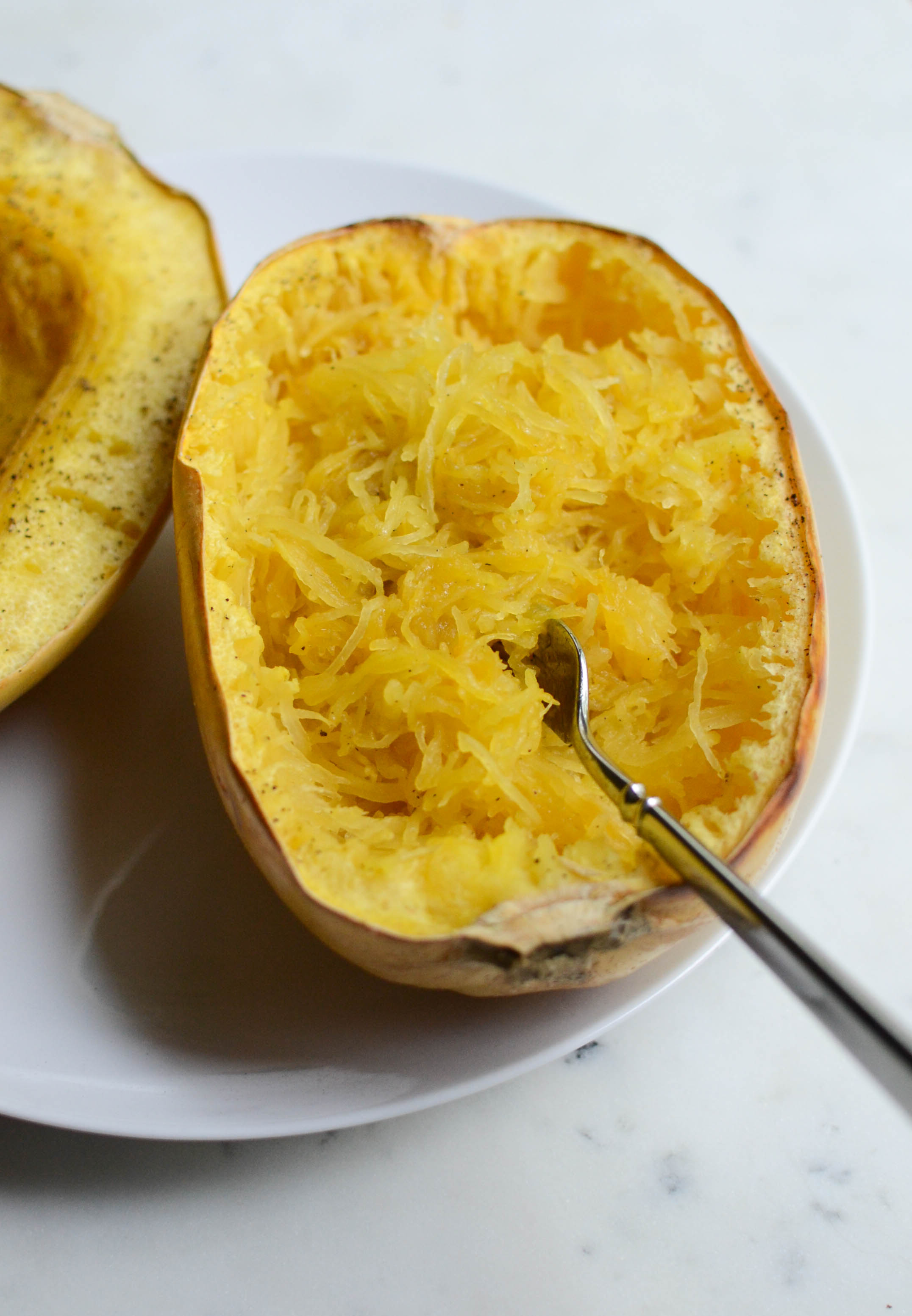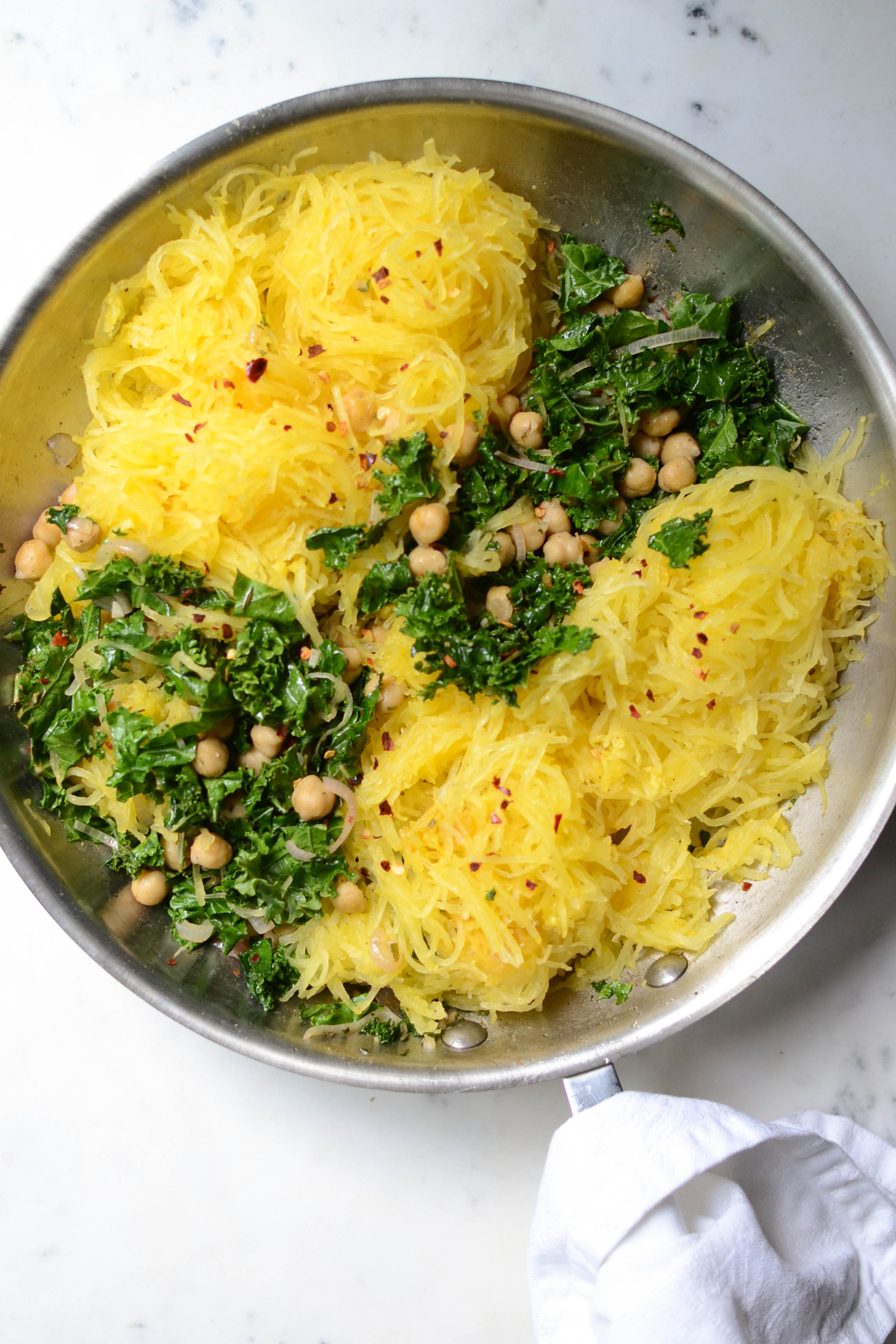 spaghetti squash with kale & chickpeas
recipe from love & lemons
serves 2-4
ingredients
1 spaghetti squash
1-2 tablespoons extra virgin first cold pressed olive oil
1 shallot, sliced thinly
1 clove garlic, minced
1 tablespoon minced fresh rosemary
pinch of chile flakes
1 15 oz can chickpeas, drained and rinsed (BPA-free can)
2 (packed) cups of chopped organic kale (4-6 large leaves)
juice of ½ a lemon
directions
preheat oven to 375F.
slice your squash in half lengthwise. scoop out the seeds and pulp from the middle (the seeds are great toasted so don't toss them). place the squash on a baking sheet, cut side up. brush with a tiny bit of olive oil and sprinkle with salt and pepper. roast for about 1 hour or until the flesh is tender and you can scrape noodle-like strands with a fork. (if your squash is difficult to cut, roast it whole for the first 20 minutes until it softens a bit, then cut and continue). remove squash from the oven, let it cool slightly and use a fork to scrape the squash into strands. (set aside)
in a large skillet over medium heat, add enough olive oil to lightly coat the pan, then add the shallot, garlic, rosemary, chile flakes, salt and pepper. once the shallot starts to soften, add the chickpeas and cook for a few minutes to warm them. add the kale and lemon juice, and then give everything in the pan a good stir. once the kale is partially wilted and bright green, add the squash strands, and more salt and pepper, to taste. toss to incorporate and serve warm.