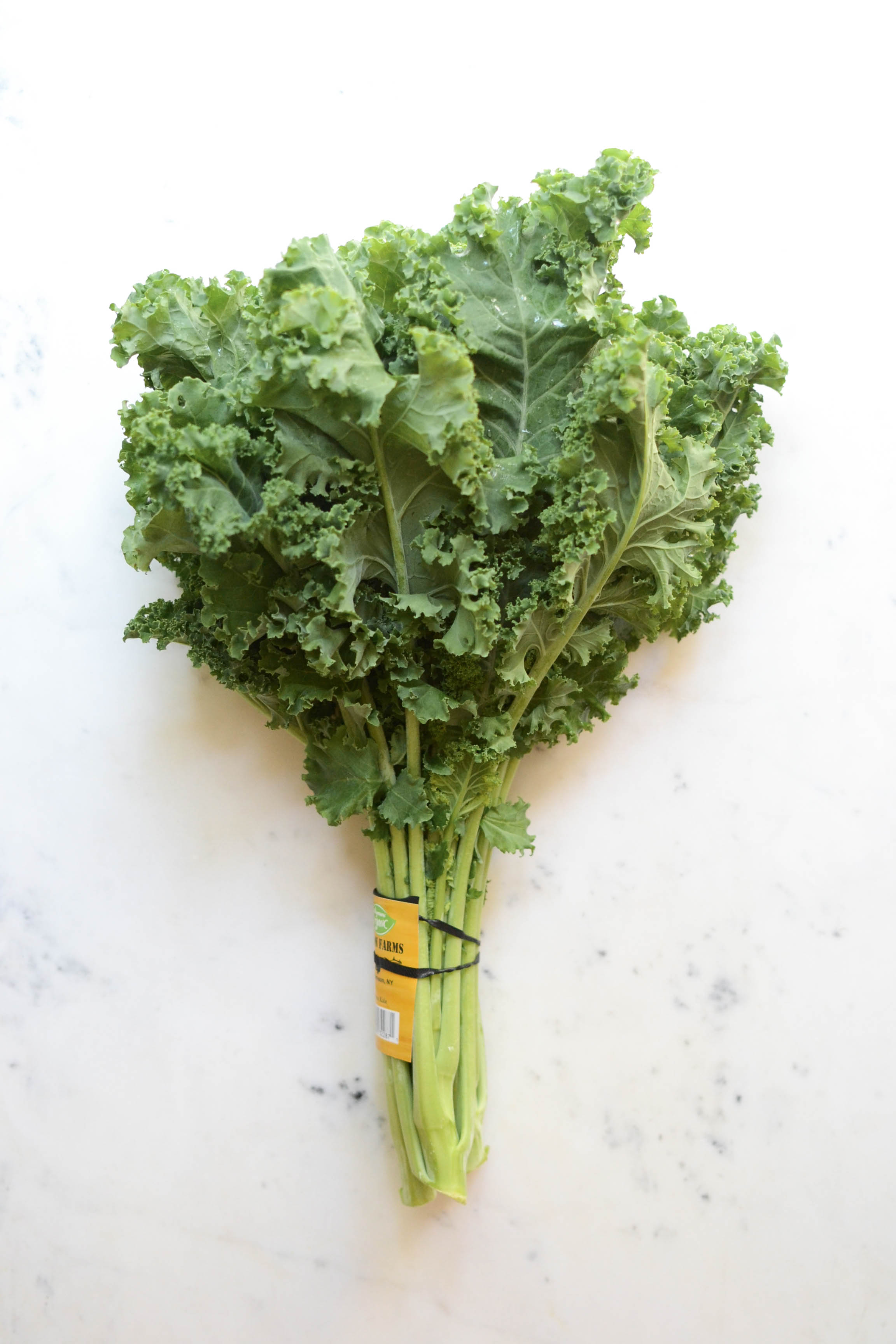 I often forget how easy and delicious kale chips are! The big kale chip hype was probably ten years ago but they never get old. They only take about 5 minutes prep and 15 minutes oven time! Also, for those of you who have never had homemade kale chips, don't knock them until you've tried them! They are perfectly airy, crispy and salty and I bet you won't be able to stop eating them. You can add whatever flavors you choose like Za'Atar seasoning, lemon, tamari or even a cashew "dressing". The options are endless.
I'm sure you all know kale is good for you but maybe you don't know why. Kale is part of the cruciferous vegetable family named for its flowers which are shaped like a crucifix. Cruciferous vegetables contain the highest concentration of vitamin A carotenoids, vitamin C, folate, and fiber of any vegetable group. Only one hundred calories worth of cruciferous vegetables provides about 25-40% of your daily fiber requirement! Not only that, but they also contain anti-inflammatory and anti-cancer properties. So many reasons to eat all the kale!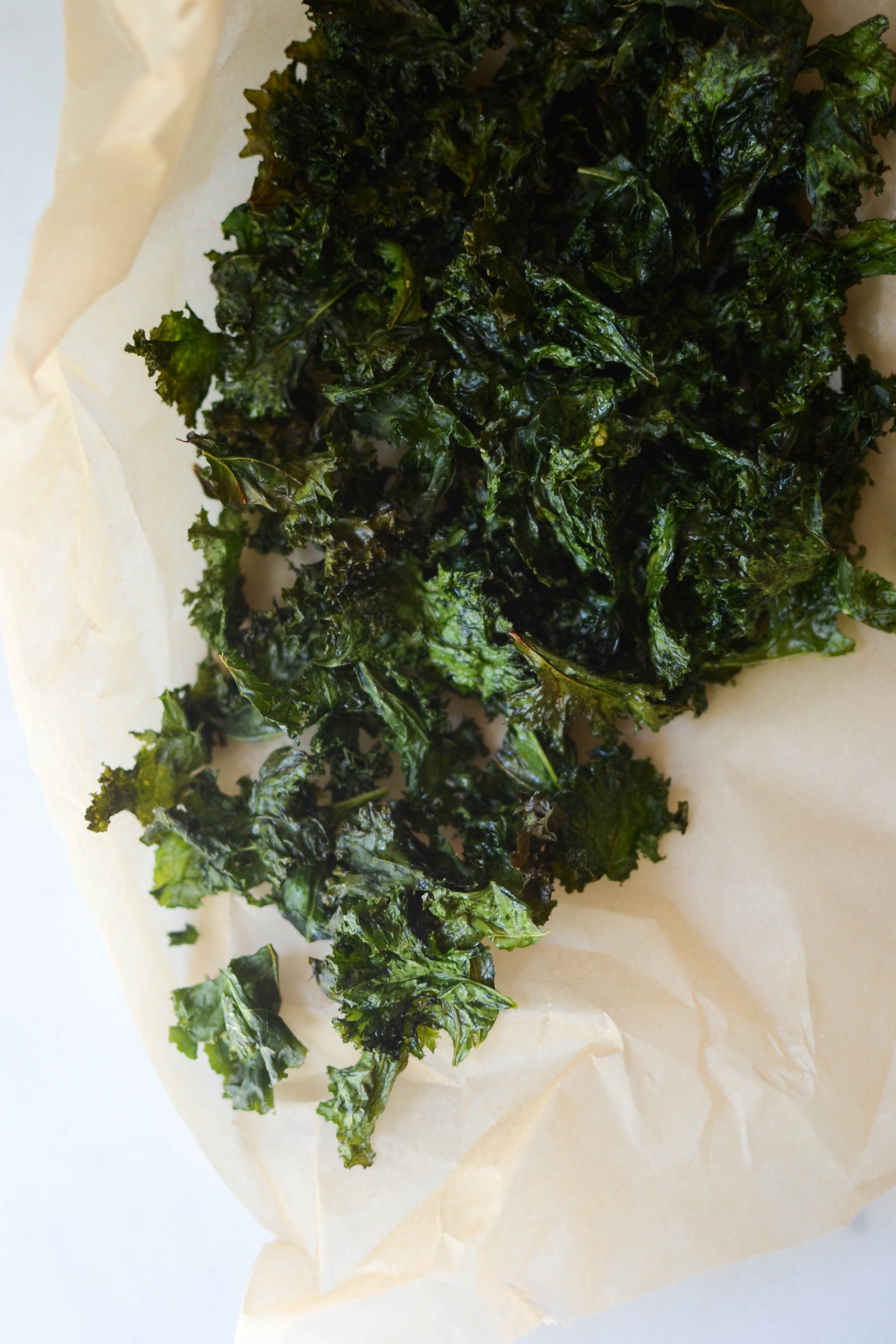 kale chips
ingredients
1 head organic green curly *kale
1 tablespoon extra virgin first cold pressed olive oil
salt
directions
preheat oven to 325F. de-stem kale by holding your index finger and thumb at the base of the stem and sliding them up to the top (discard stems in compost). chop or rip kale into bite size pieces. place chopped kale in your largest bowl and massage oil into kale with your hands. you do not need much oil at all here. place a piece of parchment paper on a baking tray and arrange kale in a single layer. sprinkle with salt. bake for 15-18 minutes. watch closely towards the end because they do burn rather quickly. cool for a few minutes before enjoying. i find these do not store well and become somewhat soggy so i recommend eating them right away, which you won't have any problem doing, believe me!
*if your kale isn't pre-washed, make sure it is as dry as possible before making the chips.