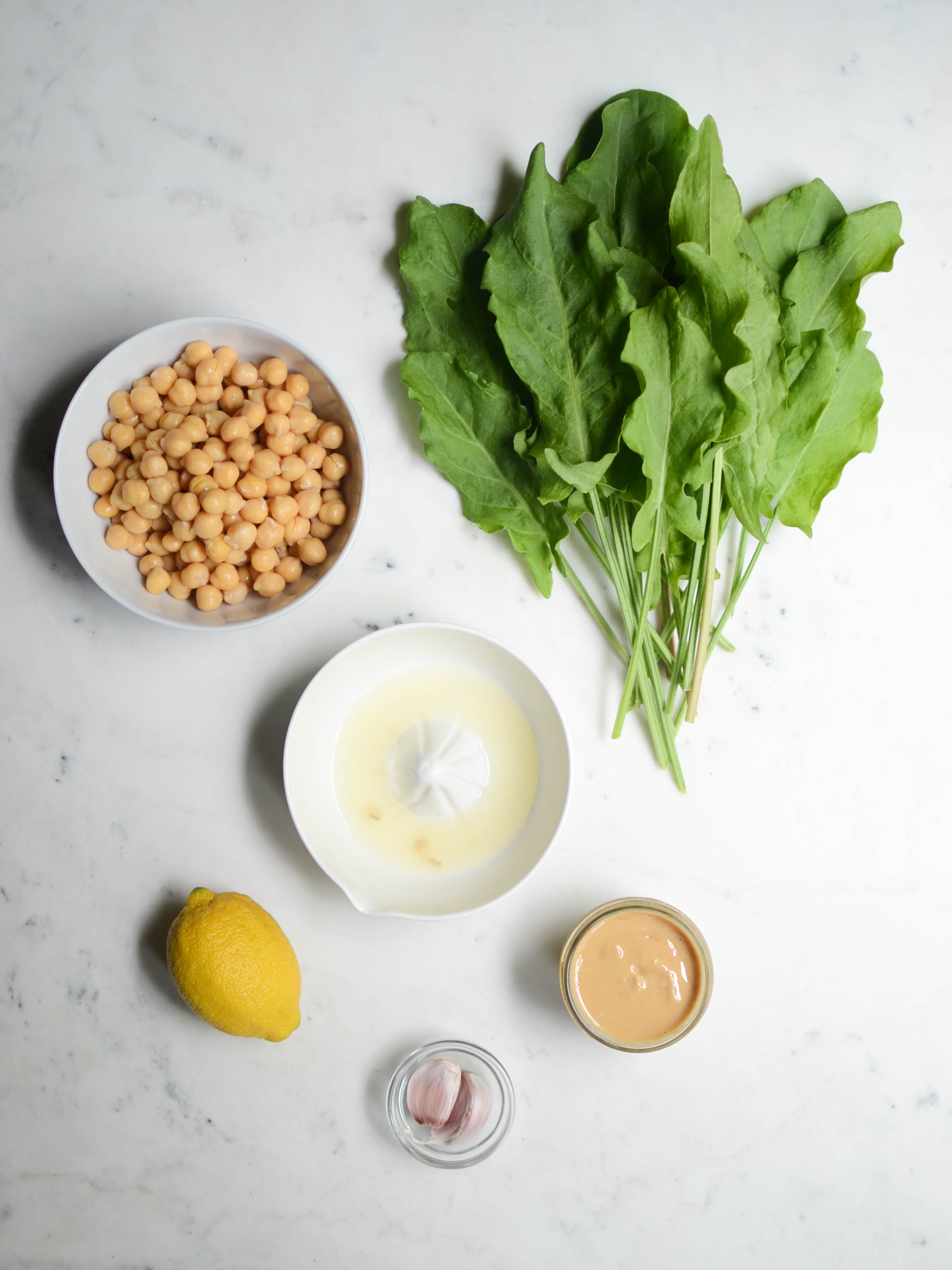 Hummus is one of those things that's super easy to make but I think most people just tend to buy it instead. It takes about 5 minutes to blend up a nice batch of hummus and there are so many options for variety! The hummus recipe I'm sharing today is made with chickpeas but you can also use any type of bean or legume like mung beans, white beans or lentils. Adding vegetables or different spices can completely change the flavor as well so you won't get bored of dipping your vegetables in the same old stuff.
Since it's spring and my garden is pumping out a nice lemony green called sorrel, I figured this would be a perfect recipe to share. If you cannot find sorrel (I've only seen it a few times in the herb section of Whole Foods) you can substitute spinach. I would highly recommend growing it though! It is actually a perennial and grows like a weed, no maintenance whatsoever! Like any other green vegetable sorrel is loaded with vitamins A and C as well as potassium, B vitamins, calcium, iron and phosphorus. It's great for your immune system and has cancer fighting and blood pressure lowering properties!
*I have heard that sorrel can reduce milk flow in breastfeeding women but I don't know that there is science behind it. You'd probably have to eat an awful lot of it to see any change but may want stay away just to be safe if you are breastfeeding.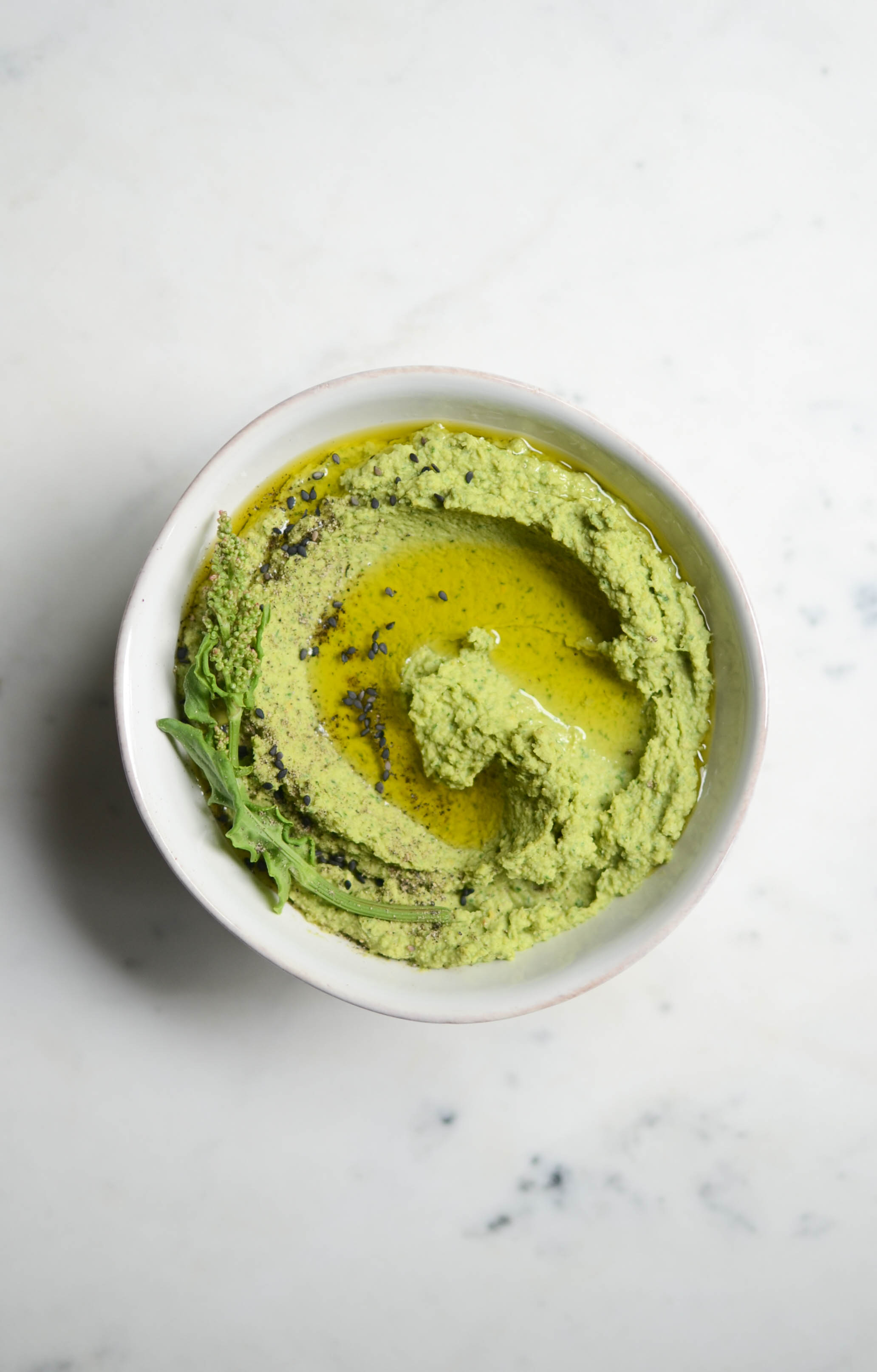 sorrel hummus
(recipe adapted from my new roots by sarah britton)
ingredients
1 clove garlic (2 small), chopped
1 1/2 – 2 oz small sorrel leaves, stems removed and roughly chopped
1 1/2 cups cooked chickpeas (about 1 15-ounce can – BPA-free)
1/4 cup tahini
zest of one organic lemon
fresh juice of one lemon
1/2 teaspoon salt
first cold pressed extra virgin olive oil for serving
directions
add all ingredients to food processor (or high powered blender) and blend until smooth, scraping down the sides if needed. transfer hummus to a serving bowl, drizzle with olive oil and serve. store any leftovers in an airtight container in the refrigerator for up to a week.