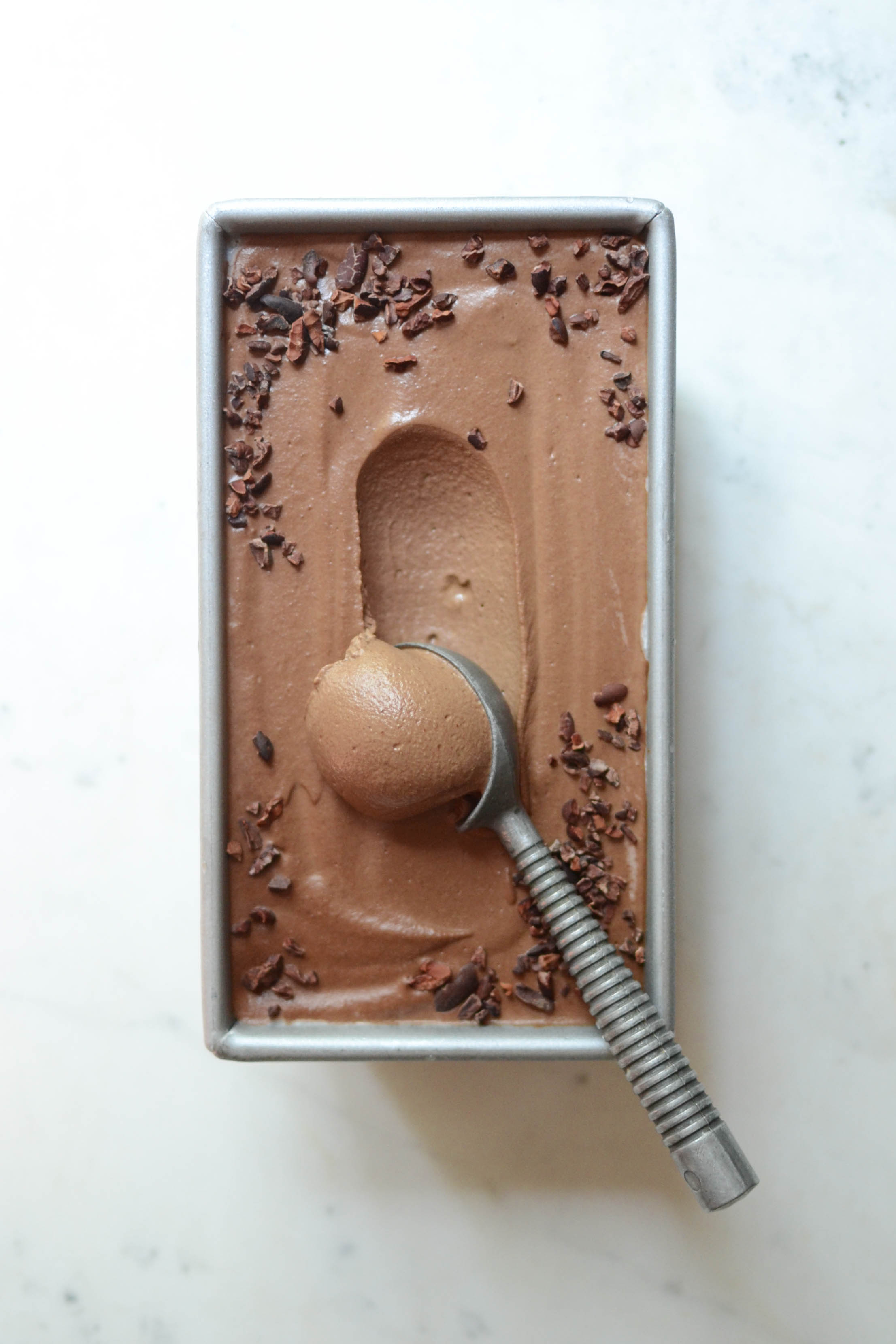 Dr. Hyman has said, "dairy is nature's perfect food… but only if you're a calf." We now know that consuming dairy is not necessarily healthful. Studies have shown that countries with the lowest consumption of dairy also have the lowest rates of osteoporosis and hip fracture. Dairy is acidic to our bodies, which signals calcium to be released from our bones to alkalize our blood, in turn creating weak bones (the opposite of what most people think). Approximately 75% of the world's population do not even have the digestive enzymes to break down dairy causing indigestion, bloating, diarrhea, and wreaking havoc in the gut. If you have any of these symptoms you might want to try eliminating dairy for a few weeks to see if they improve. Dairy is also associated with increased risk of breast and prostate cancer as well as causing chronic ear infections (especially in children), sinus issues, arthritic pain, eczema and acne.
One of my favorite summer treats growing up was ice cream, and it still is! So is it possible to make vegan ice cream without sacrificing flavor and creaminess? Non-dairy ice cream can be tricky but the cashews in this recipe make this ice cream perfectly creamy. I do not have an ice cream maker at home so I'm not sure if running the chilled mixture through an ice cream maker would give it a better consistency when frozen. I would love to hear from you if you happen to try it! Regardless, I think you will love this recipe!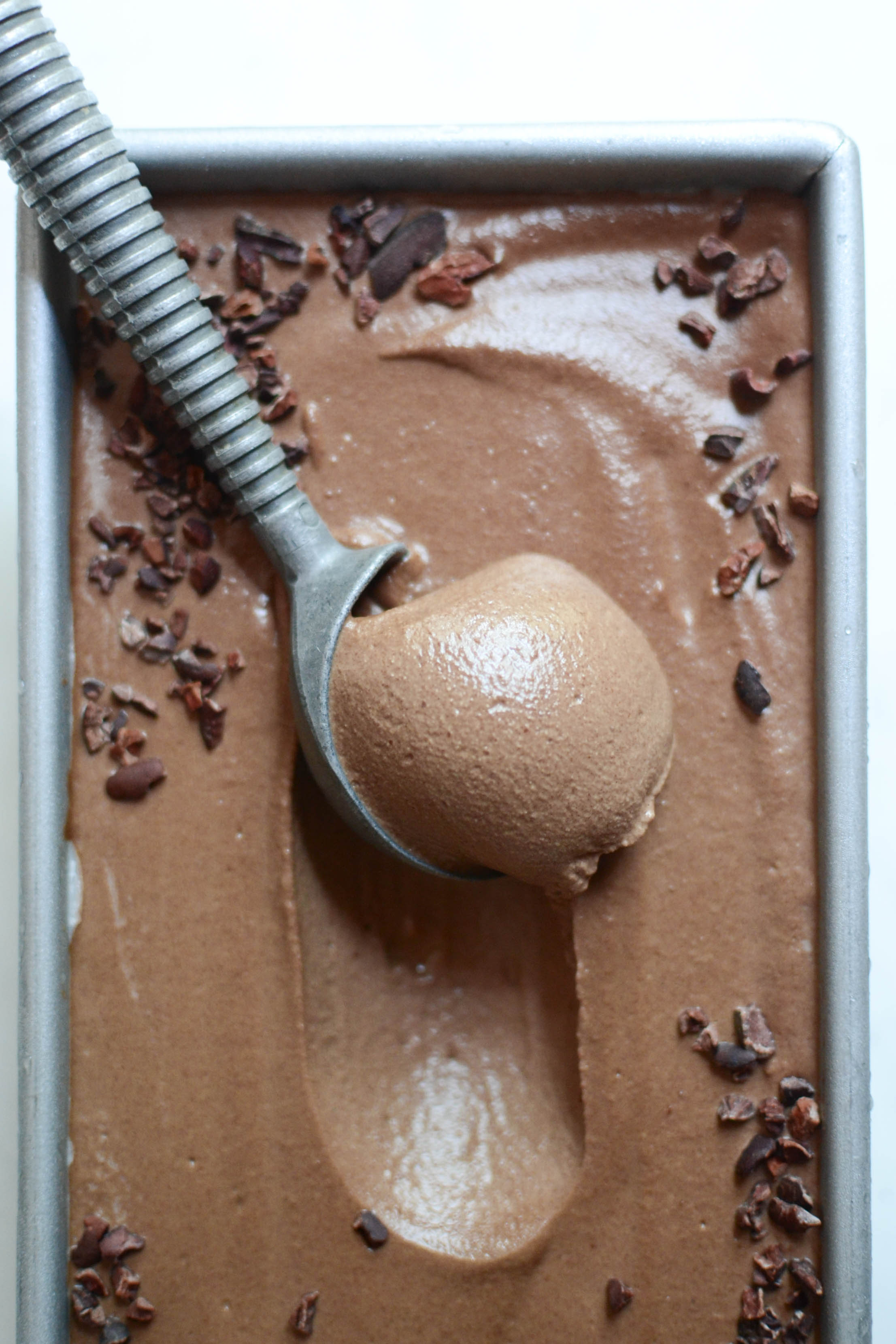 vegan chocolate ice cream
recipe from gourmande in the kitchen
serves 4-6
ingredients
1 cup raw cashews, soaked overnight (do not skip this step)
9 medjool dates, pitted
1 ½ cups filtered water
2 tablespoons coconut oil, melted on low heat
6 tablespoons raw cacao powder
1/8 teaspoon salt
1 teaspoon vanilla extract (make sure no added sugar)
directions
place the cashews in a bowl and cover with filtered water. let soak overnight.
rinse and drain the cashews and place in high-speed blender along with dates, filtered water, melted coconut oil, cacao powder, salt and vanilla. blend until completely smooth, scraping down the sides with a spatula occasionally as needed. place in freezer safe container for 6-8 hours or until creamy and frozen but not frozen solid. serve topped with cacao nibs. if you make the ice cream a day or more before you plan to serve it, you will need to take it out of the freezer a half hour before serving to soften it.