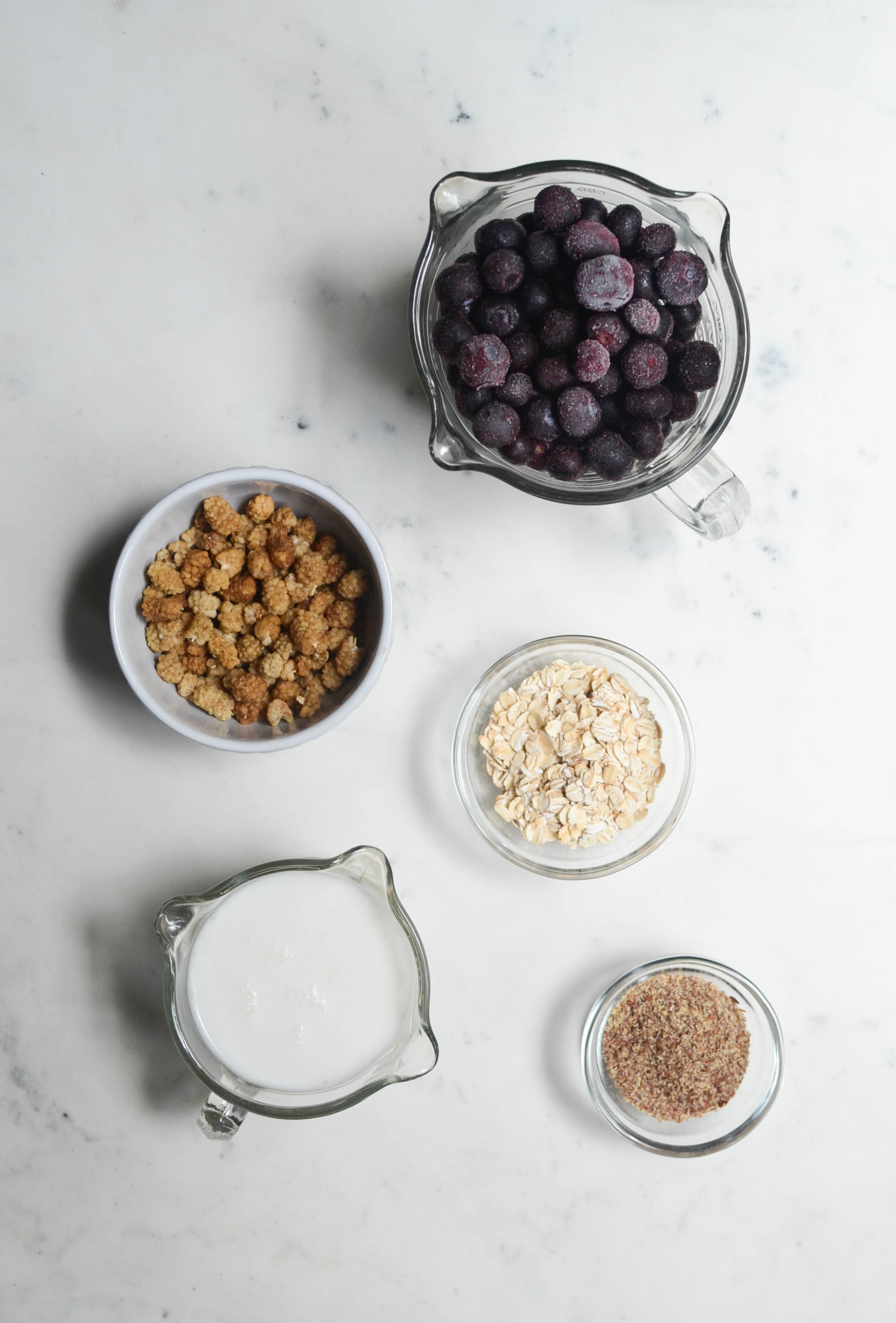 Smoothies are my favorite breakfast or quick snack in the summer! There are endless possibilities and they are refreshing and help keep you hydrated. Since it's blueberry season on the east coast, I'm sharing one of my favorite blueberry smoothies that I keep in rotation.
Blueberries have a low glycemic index compared to most other fruit and have been linked to improved regulation of blood sugar as well as lowering risk for cardiovascular disease. In one study, participants who consumed at least 3 servings of low-GI fruits per day (including blueberries) saw significant improvement in their regulation of blood sugar over a three-month period of time. (Their blood levels of glycosylated hemoglobin, or HgA1C were used as the standard of measurement in this study.)
Mulberries add a little extra sweetness to this smoothie. If you're unfamiliar with them, they are a chewy little berry which, like most fruit, becomes sweeter when dried. They contain antioxidant resveratrol as well as lots of fiber to slow down absorption. They originated from the east along the Silk Road from China to Turkey but they grow everywhere now, even in New Jersey! I have yet to try drying my own but they are pretty easy to find now in health food stores and grocery stores. If you are looking for allergy free dried fruit, you can find them online at Gerbs.
Flax seeds are especially healthful for women and contain omega-3 fatty acids which reduce inflammation in our bodies. One study of women with breast cancer from diagnosis until surgery (about 32-39 days) showed the women eating control flax muffin (25g) had reduced cancer cell growth and significant cancer cell death.
As I mentioned in my last post, oats contain a specific type of fiber known as beta-glucan which has been shown to help lower high cholesterol and therefore decrease risk for developing heart disease. The fiber in whole grains has also been shown to help stabilize blood sugar in type 2 diabetics.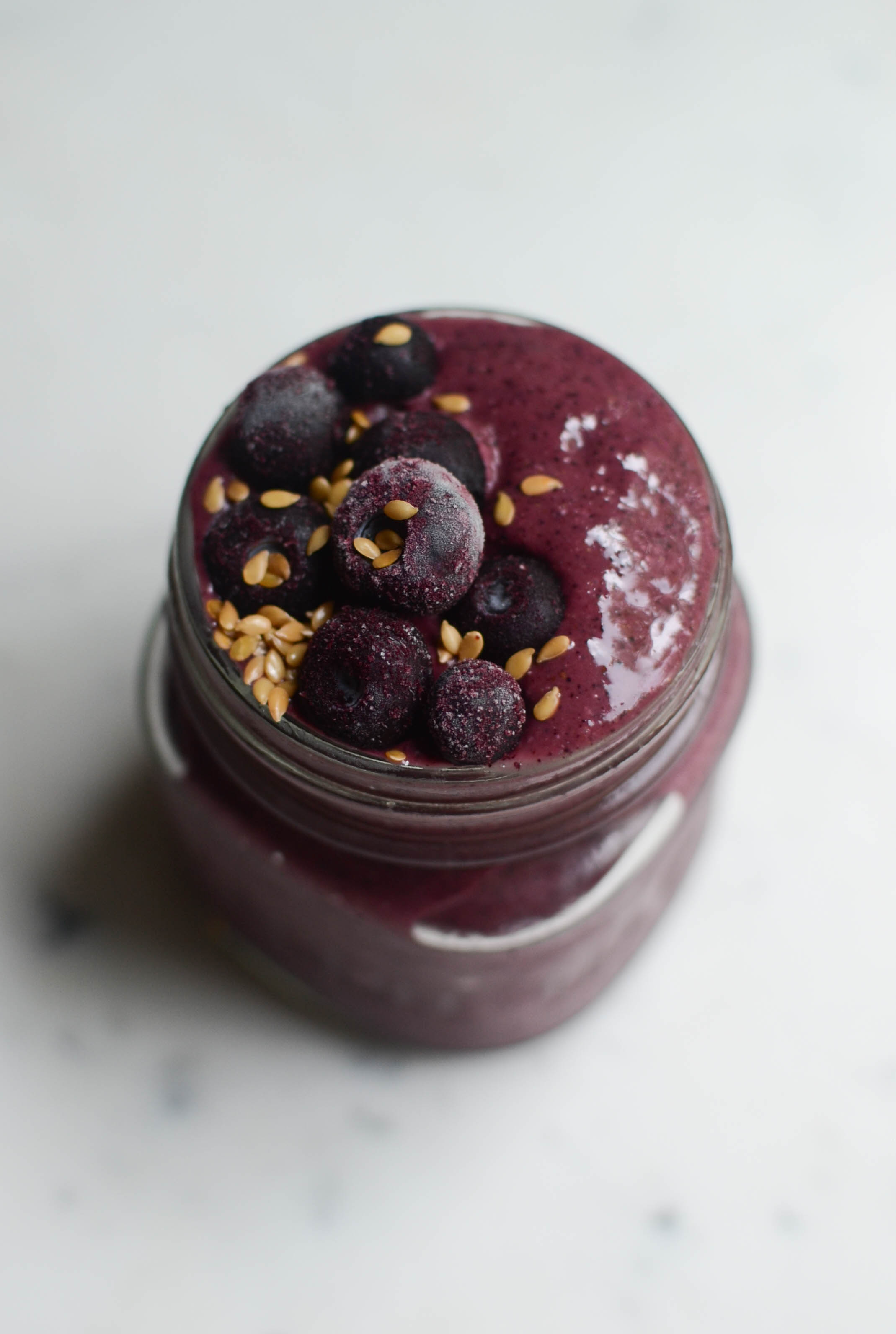 blueberry oat smoothie
serves 1-2
ingredients
1 cup unsweetened plant milk of choice
2 cups frozen organic blueberries
1/2 cup dried mulberries
1/4 cup gluten-free rolled oats
2 tablespoons *ground flax
directions
blend all ingredients in high powered blender until smooth and drink immediately!
* in order to digest flax, the seeds need to be ground. I like to grind them in the blender and store them in the freezer to prevent any damage to the oils from heat or light.