I have two exciting things to share today, one, our second baby decided to join us last weekend at home under the care of my amazing midwives, the Midwives of New Jersey, and two, I am finally sharing what is probably the most used recipe in our house! These aren't just "lactation cookies" but also a great breakfast for everyone. They are basically a protein-packed oatmeal cookie (and who doesn't want a cookie for breakfast?)! My husband and toddler love these too.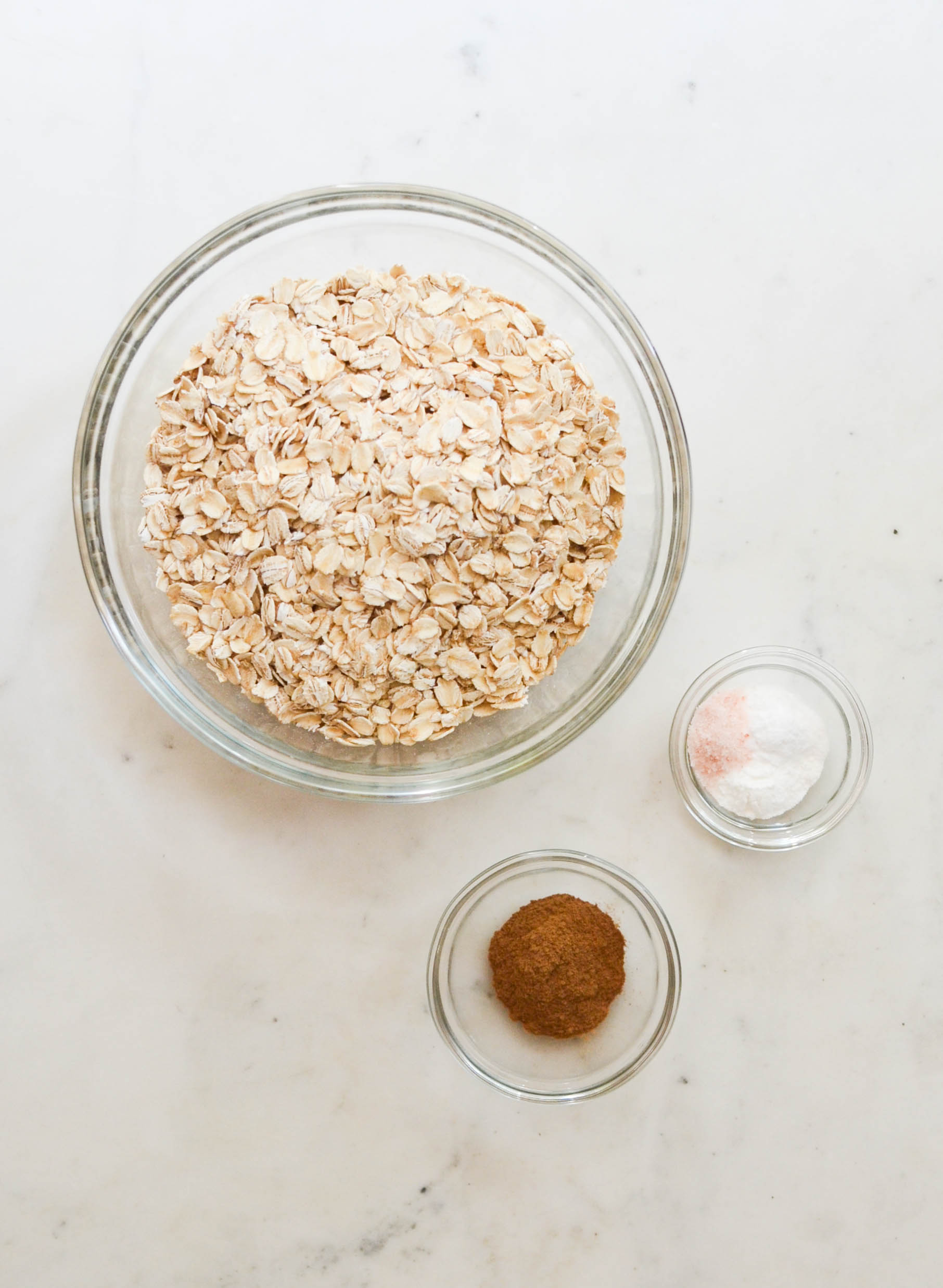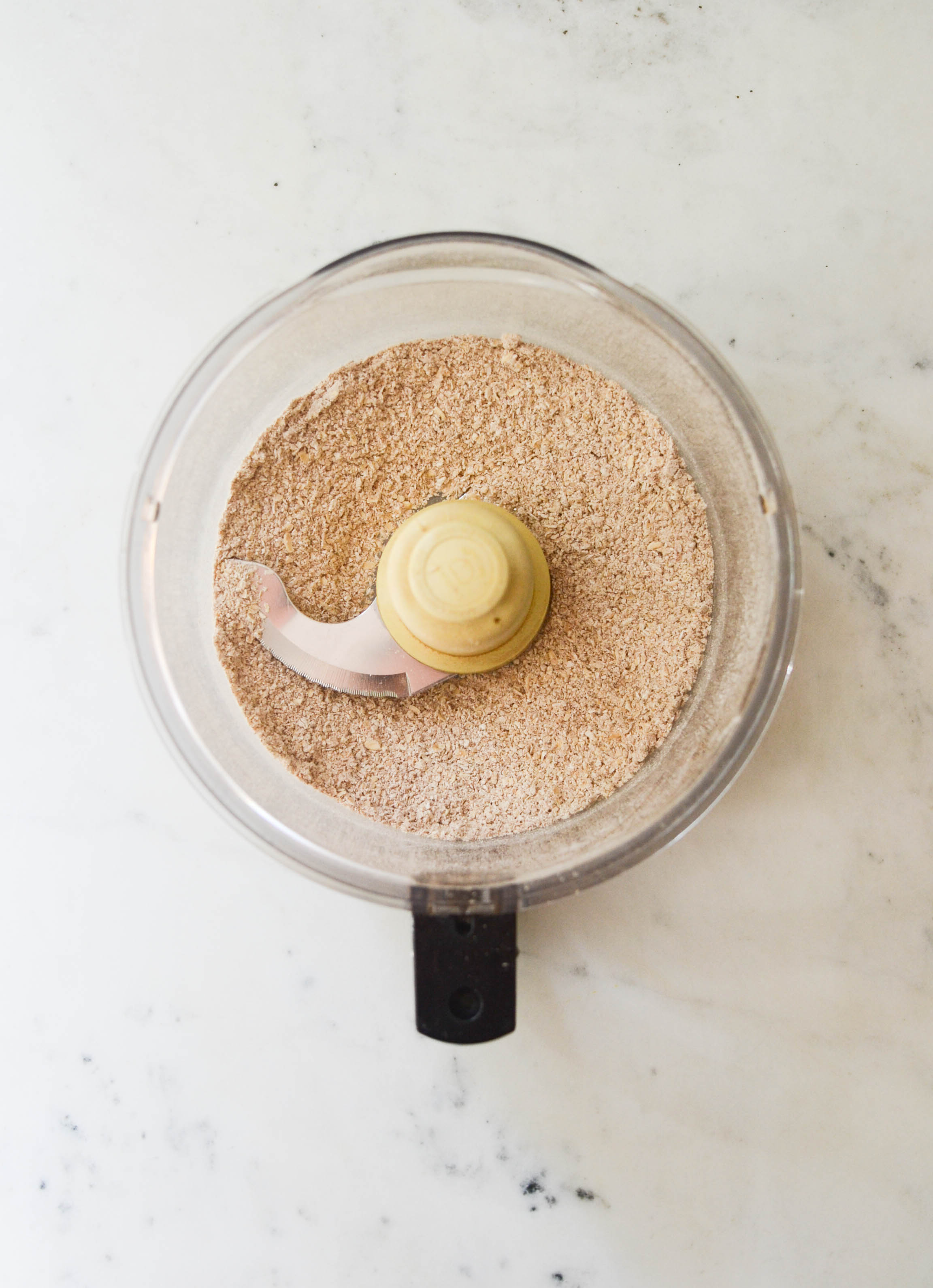 Oats are a galactogogue, which means they naturally increase a mother's milk supply. They also contain a specific type of fiber known as beta-glucan which has been shown to help lower high cholesterol and therefore decrease risk for developing heart disease. The fiber in whole grains has also been shown to help stabilize blood sugar in type 2 diabetics.
The chia seeds in this recipe which are used as an egg substitute, are a concentrated source of omega-3 fatty acids which are important for baby's brain development. They are nutrient rich and contain a significant amount of vitamins and minerals compared to their size. The word "chia" is actually the Mayan word for "strength" which is fitting since chia seeds are a complete protein (meaning they contains all the essential amino-acids we need as humans).
I love that these have extra protein from beans, and you would never guess! They are pureed in with the dates and help keep the cookies intact while cooking. You may be tempted to just eat the puree with a spoon it's that good! My 20 month old son always asks for it when he sees it in the food processor.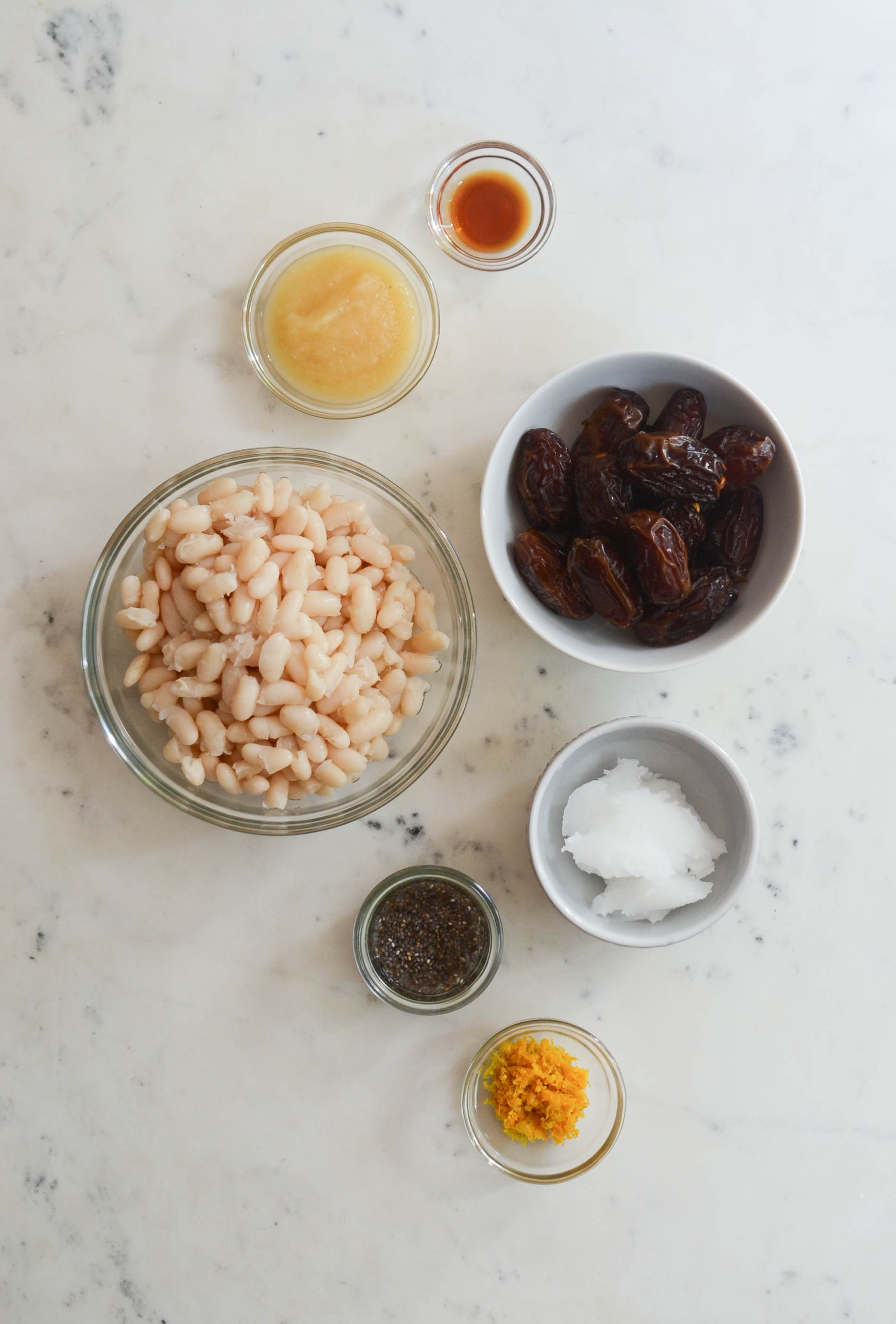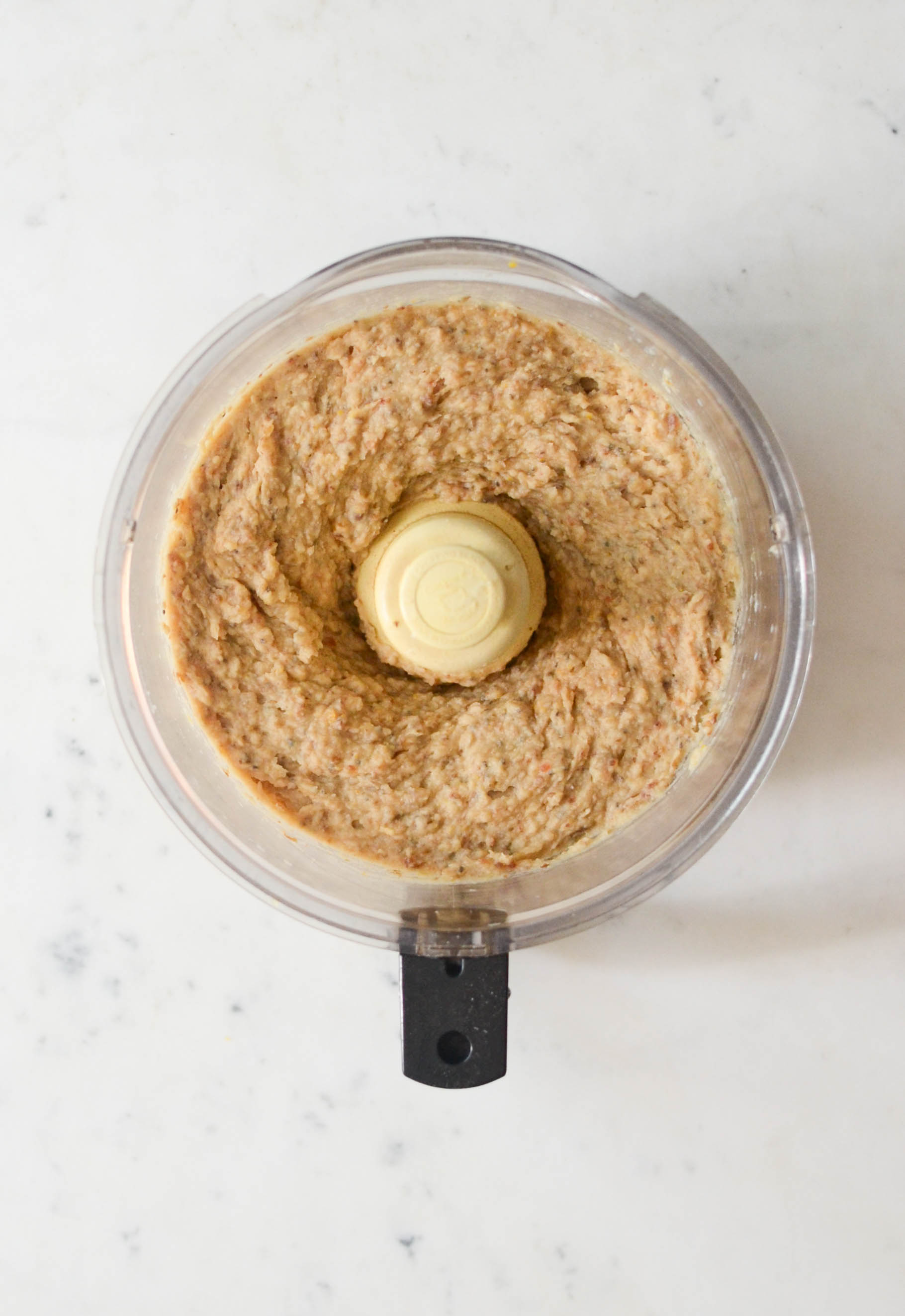 lactation cookies
adapted from fully-loaded breakfast bars from My New Roots cookbook
makes 12-15 large bars
ingredients
1 tablespoon chia seeds
3 1⁄4 cups gluten-free rolled oats
1 teaspoon baking powder
1 teaspoon baking soda
2 teaspoons ground cinnamon
1/2 teaspoon salt
1 cup dry white beans, such as navy, white kidney, or Great Northern soaked overnight & cooked (about one 15-ounce can)
1⁄4 cup coconut oil
15 medjool dates, pitted
1⁄4 cup unsweetened applesauce
1 teaspoon vanilla extract
zest of one organic orange
1⁄3 cup chopped unsulphured dried apricots
1⁄4 cup raisins
1⁄4 cup pumpkin seeds
directions
Preheat the oven to 350°F / 180°C. Line a baking sheet with parchment paper and set it aside.
Combine the chia seeds with 3 tablespoons water in a small bowl, and set aside to gel while you work on the other steps.
Pulse 1 1⁄4 cups of the oats along with baking powder, baking soda, cinnamon, and salt in a food processor until they resemble a very rough flour. Transfer the flour to a large mixing bowl and toss in the remaining 2 cups oats.
Puree the beans and dates with the coconut oil in the food processor until the mixture is creamy. Add the chia gel, applesauce, vanilla extract, and zest and blend until smooth. Spoon the bean puree over the oats mixture and stir until everything starts to come together. Add the apricots, raisins, pumpkin seeds and stir to combine—you may need to use your hands at this point.
Shape the dough into 12-15 equal balls, and then flatten each one into a patty shape. Transfer them to the prepared baking sheet. Bake for 15 to 18 minutes, until the bars are golden. Let cool completely before enjoying. Store in the refrigerator.