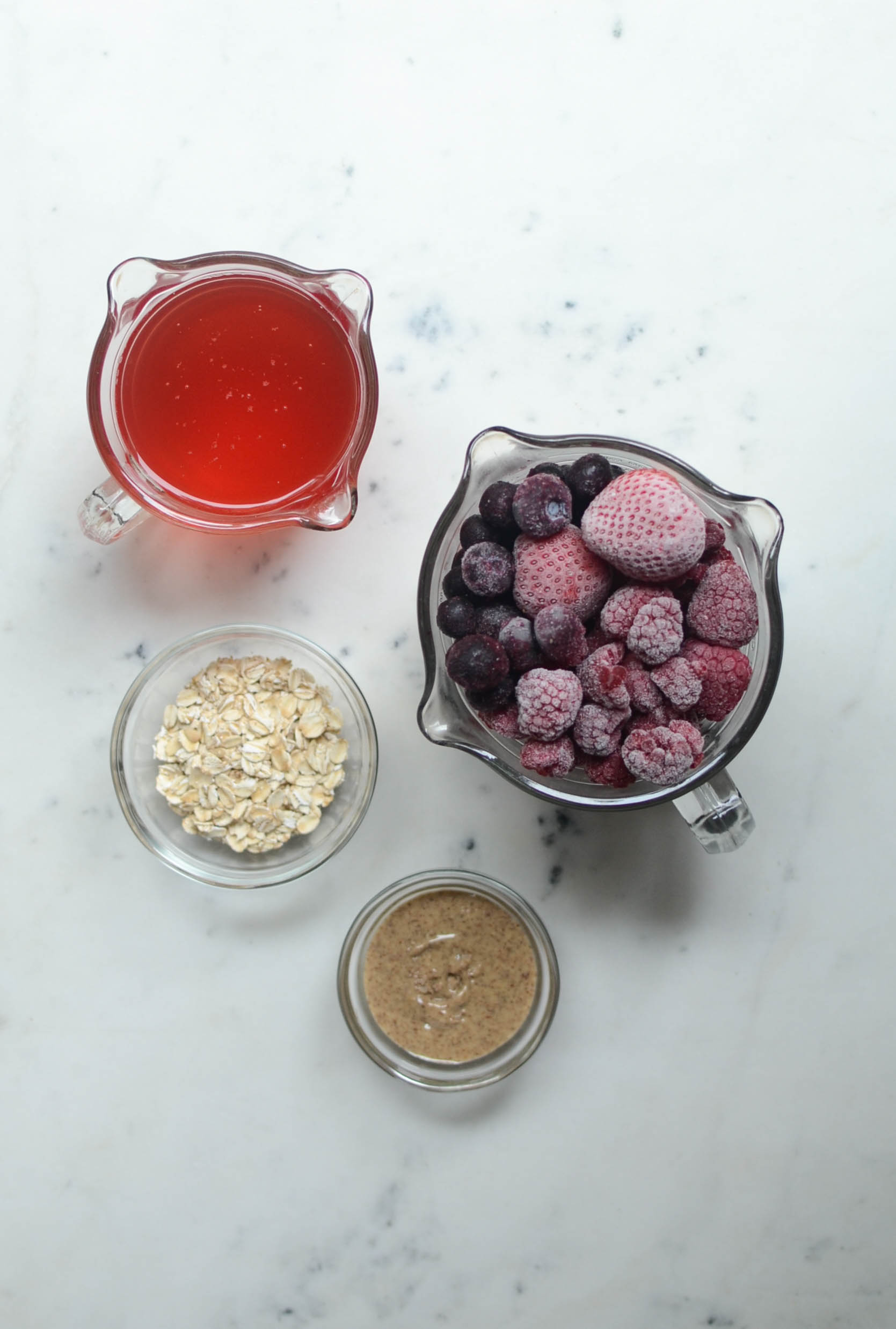 I love smoothies! It is such an easy way to have a nutritious breakfast or snack in minutes with basically no work on your part besides throwing ingredients in the blender! This berry smoothie has been one of my go-tos especially during early pregnancy when green smoothies nauseated me. The berries pack cancer-fighting antioxidants and more than 100% of your daily value of vitamin C as well as lots of other vitamins and minerals. Berries have a low glycemic index compared to most other fruit and have been linked to improved regulation of blood sugar as well as lowering risk for cardiovascular disease. In one study, participants who consumed at least 3 servings of low-GI fruits per day (including blueberries) saw significant improvement in their regulation of blood sugar over a three-month period of time. (Their blood levels of glycosylated hemoglobin, or HgA1C were used as the standard of measurement in this study.) Oats and almond butter make this smoothie filling enough for breakfast. The fat in the almond butter also helps your body digest slower which also helps regulate blood sugar.
The base of this smoothie isn't plant/nut milk like you're probably used to, but kombucha instead! If you're not familiar with kombucha, it's fermented (bubbly) tea with lots of good probiotics for gut health. I've found people either love it or hate it. My husband hated the store-bought kombucha but really likes the home-brewed kombucha. Now that he's been drinking the home-brew for awhile, he even enjoys this smoothie with store-bought kombucha. I love the bubbles and taste kombucha adds to a smoothie and I hope you do too!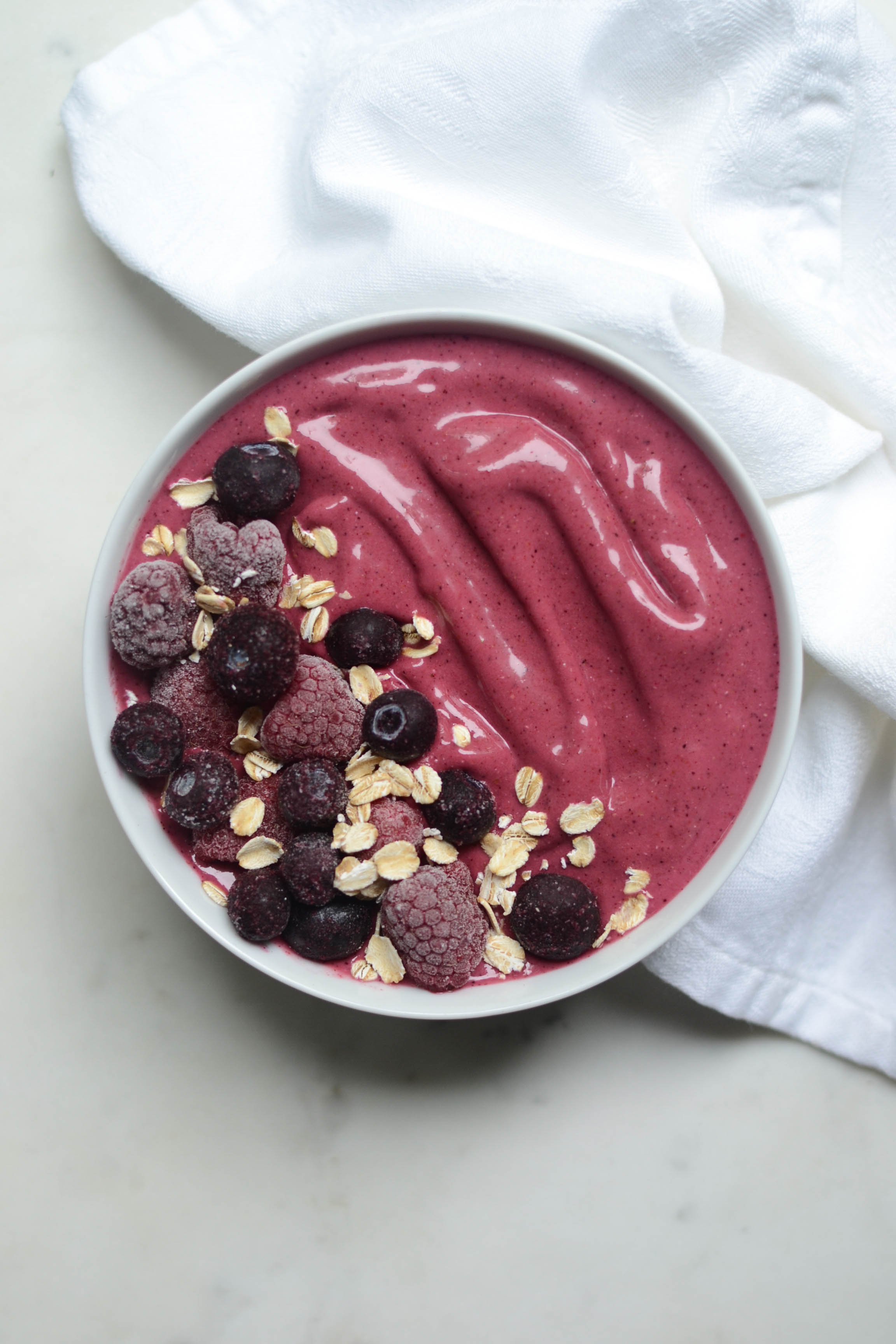 hibiscus berry smoothie bowl
serves 1-2
ingredients
1 cup hibiscus (or berry) kombucha (make sure no sugar added. I like gt's hibiscus ginger)
2 cups frozen organic berries (I use strawberries, raspberries & blueberries)
1/4 cup gluten-free rolled oats
2 tablespoons almond butter
directions
blend all ingredients in high powered blender or food processor until smooth. (if you do not have a blender with a tamper like a vitamix, you may need some extra kombucha to blend) scoop into bowl, garnish with berries and oats and serve immediately.