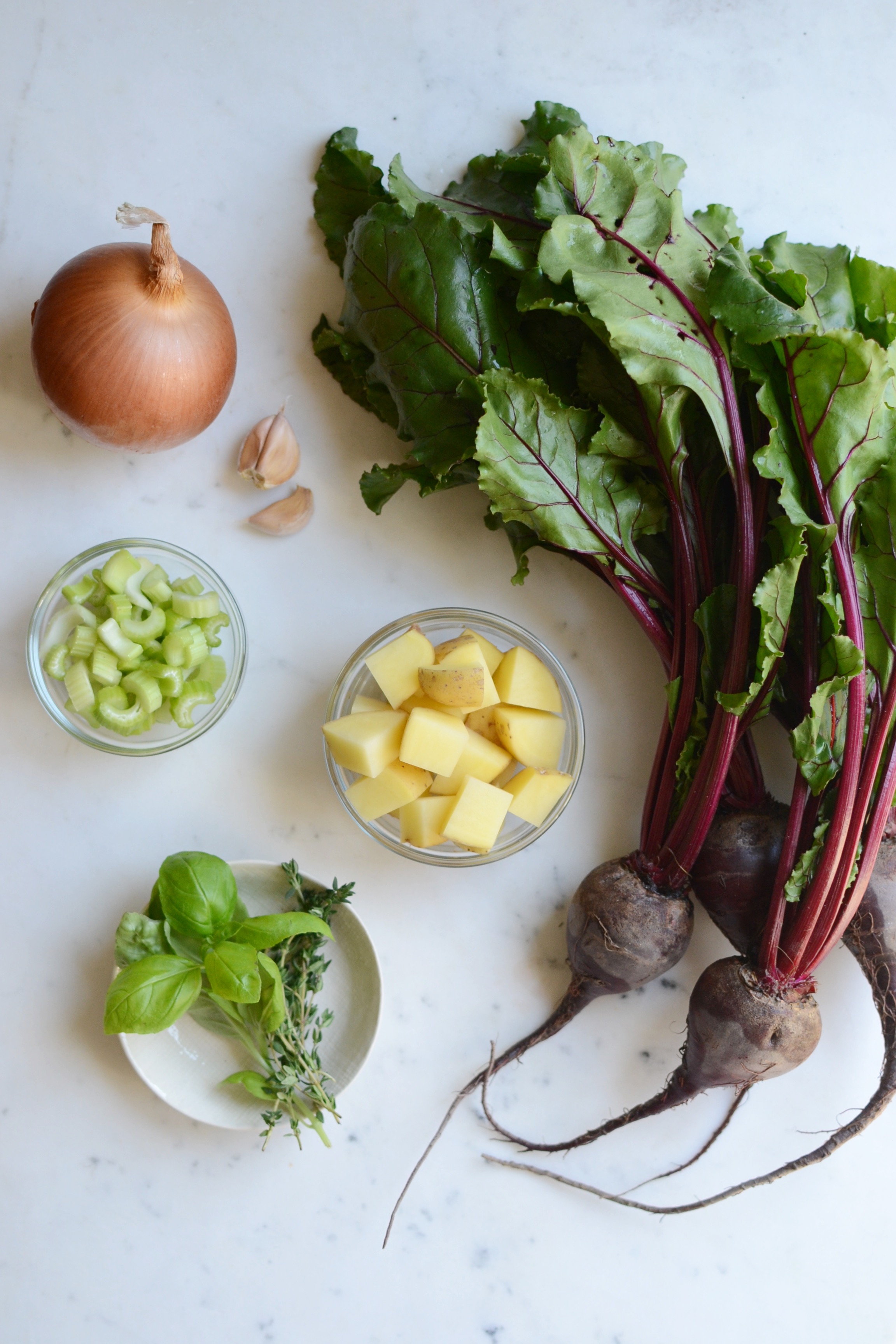 I'll be honest; I'm not one to celebrate Valentine's Day. Roses and chocolate and a rushed dinner at a packed restaurant aren't my thing. Ok, well I wouldn't turn down ranunculus and organic 80% dark chocolate but I'd rather have it on a random day than a commercialized holiday. I am however, always for a nice relaxed dinner at home and I'm sure many of you are too, especially those with littles who can't get a sitter. So if you're staying at home with your love, here's a delicious, festive (make-ahead) recipe that makes a lovely first course.
For those of you who regularly follow my blog, I'm sure you've heard all about the cancer fighting properties of onions and garlic but beets are something I haven't put up here yet. As you might guess from their vibrant color, beets are packed with powerful antioxidants! They also aid in detoxification and are an excellent source of folate. If you think you hate beets, please give this soup a try. The fresh beets and herbs really make all the difference in the flavor!
Also, just a side note, don't throw out the beet greens! They are an excellent source of fiber, lutein and zeaxanthin (antioxidants especially important for eye health). Chop them up and sauté them with a little garlic; they are delicious!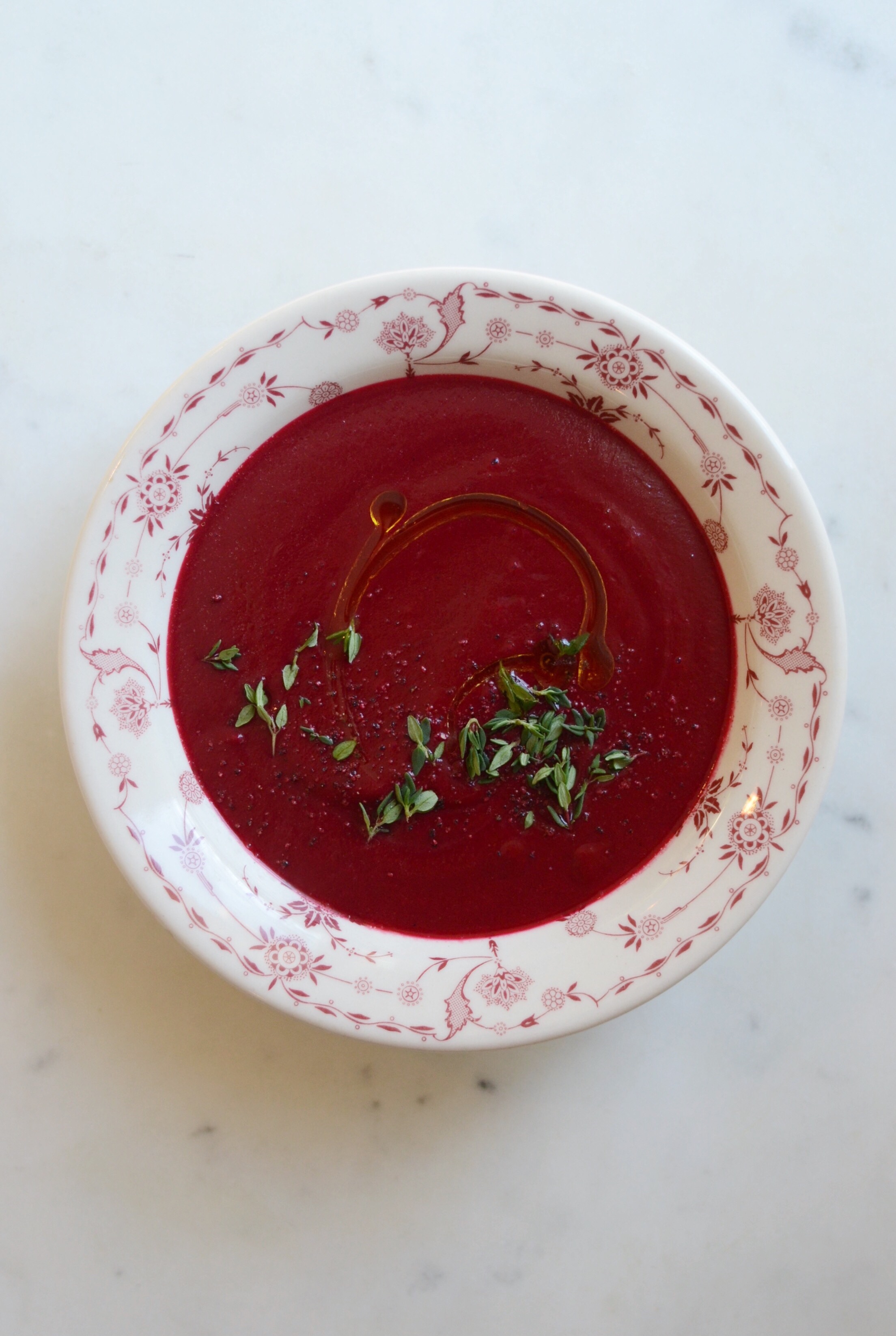 valentine's day beet soup
serves 4
ingredients
1 yellow onion, chopped
3 garlic cloves, minced
8 medium red beets (approximately 1 ½ pounds) chopped into ½ inch chunks
1 potato (russet or yukon gold) chopped into ½ inch chunks
1 large celery stalk, chopped
3 cups *quality vegetable stock
few sprigs fresh basil
few sprigs fresh thyme, plus more for garnish
extra virgin first cold pressed olive oil
salt & pepper to taste
directions
peel and chop onion. peel and mince garlic. rinse and scrub beets and potato and chop into ½ inch chunks. chop the celery and dice the fresh herbs.
add 1 tablespoon of olive oil to medium 3 quart pot over medium heat. sauté onions and garlic until they begin to soften, about 5 minutes. add beets, potatoes and celery, stir and cook for another 5 minutes. add enough stock just to cover vegetables (may be a little more or less than 3 cups) and herbs. cover and bring to simmer. cook for 30-40 minutes or until beets are tender when stabbed with a fork. season with salt and pepper to taste.
puree in high powered blender or with an immersion blender. garnish with thyme and serve hot.
*I like to make my own vegetable stock with kitchen scraps (onions, carrots, celery) along with some bay leaves and peppercorns. all you have to do is throw your scraps in a pot, fill with filtered water and simmer for a couple hours, straining the scraps out when it's done.