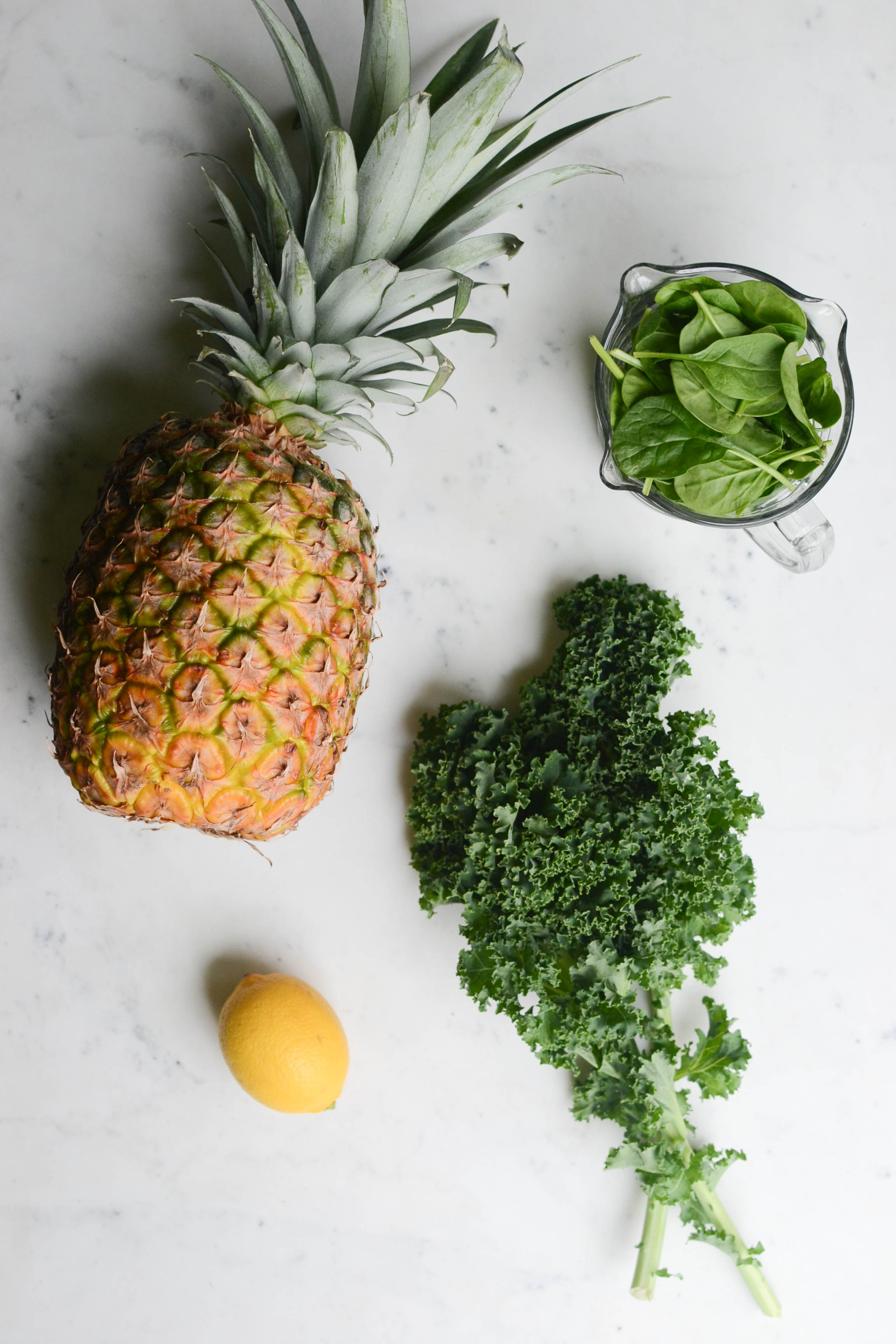 Aloha! I just got back on the mainland after two amazing weeks in Hawaii. Before leaving for Hawaii, I dreamed of the freshest and cheapest pineapples imaginable. Come to find out, pineapples are even more expensive in Hawaii than here on the east coast! I grabbed what I thought was a .99 cent Dole pineapple at a local grocery store on Oahu but my husband later pointed out to me it was actually .99 cents per pound! We did however score lots of free papayas and avocados which are basically considered weeds over there. Since I'm still in an island state of mind, I'd like to share one of my all time favorite tropical green smoothies with you which if you haven't guessed, contains pineapple!
Pineapple is an excellent source of vitamin C and manganese. The vitamin C provides antioxidants which in turn prevent free radical damage to the heart, colon, and joints and reduce risk of macular degeneration. The lemon in this smoothie also provides lots of vitamin C! Kale, as you probably know is one of the most nutrient dense foods in the world! Providing you with 1180% of your daily vitamin K, 98% of your daily vitamin A and 71% of your daily vitamin C, kale also protects against cancer and helps lower cholesterol. Chopping kale is important to activate the cancer fighting isothiocyanates (ITCs) and the blender does it for you in this recipe. Spinach has a similar nutrient profile to kale and just one cup contains 987% of your daily vitamin K, 105% of your daily vitamin A, 84% of your daily manganese, 66% of your daily folate, and 36% of your daily iron among at least a dozen other vitamins and minerals! This smoothie is packed with health benefits and has the flavor to match!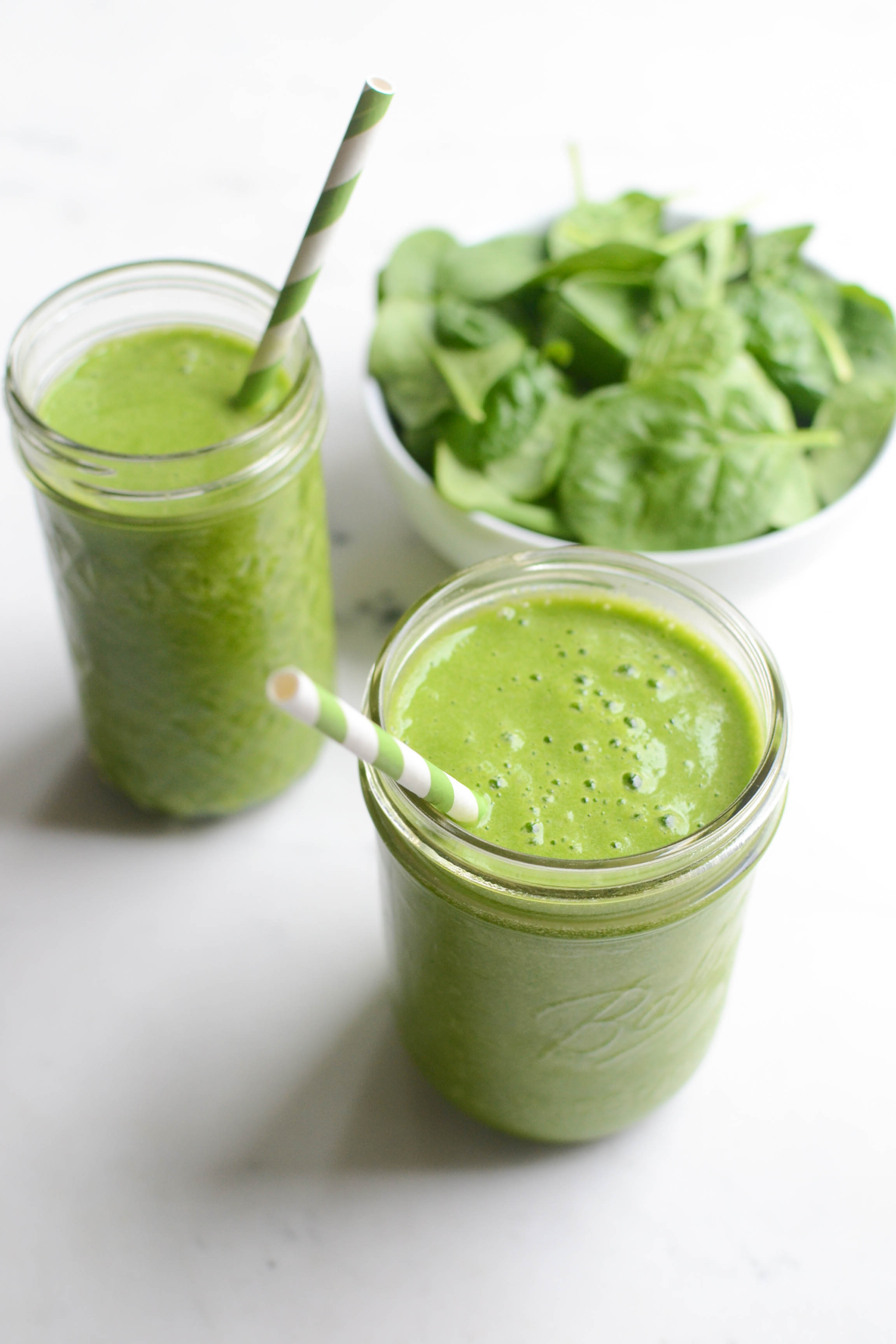 tropical green smoothie
serves 2
ingredients
3 – 4 cups ripe, chopped pineapple
1 lemon, quartered and peeled (seeds are good)
2 cups packed organic spinach
2 large leaves organic curly green kale
10 ice cubes
pinch of himalayan salt (optional)
1 teaspoon vanilla extract, no sugar added (optional)
directions
blend all ingredients in high powered blender until smooth. you shouldn't be able to see any pieces of kale or spinach, it should be a nice solid green color. if you don't have a great blender I recommend blending the pineapple and lemon first, then adding the greens followed by the ice. enjoy immediately (it does not store well).