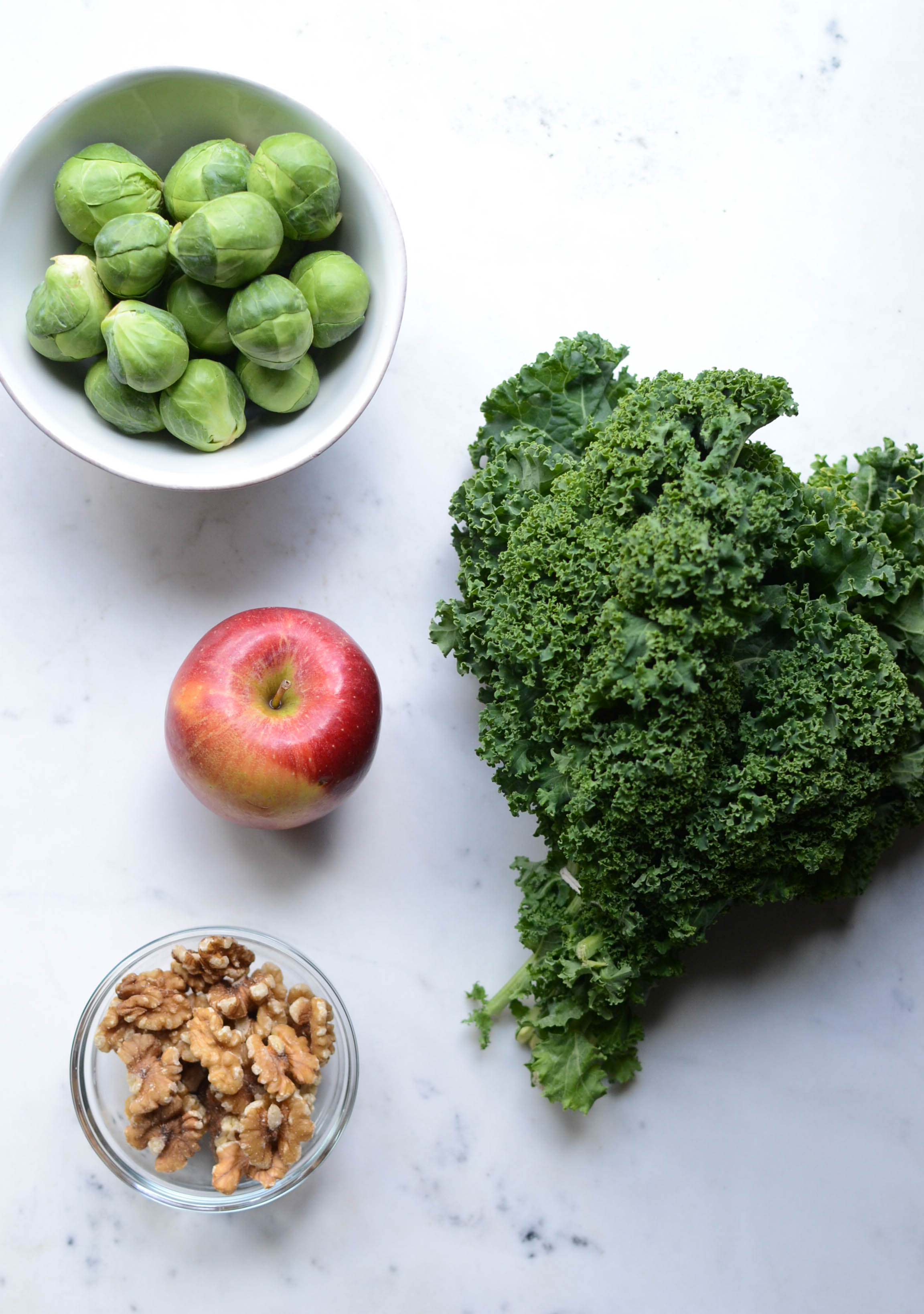 Today I'm sharing my new favorite salad with shaved brussels sprouts. I have been obsessed with eating raw shaved brussels ever since this recipe came out in 2009. If this concept is new to you I know you're skeptical, but believe me this is delicious and I've had a handful of people ask me for the recipe since I've been bringing it everywhere with me! There's not really anything healthier than eating raw cruciferous vegetables so why not make them taste amazing!
Although I used to "shave" my brussels by hand using a sharp chefs knife, I would not recommend that because it takes F O R E V E R. If you don't have a mandolin or don't want to spend the money to buy one, I would highly recommend buying one of these ceramic slicers. This is one of my all time favorite kitchen tools. You can buy it on Amazon or I've seen it in multiple grocery stores.
Another side note about this recipe is that I actually found it really difficult to find mustard without added preservatives and/or sugar. I've been buying a brand from Whole Foods called Roland with the simple ingredients of mustard, vinegar and salt. I mention this because it's always important to look at ingredients even if you assume something is as simple as mustard.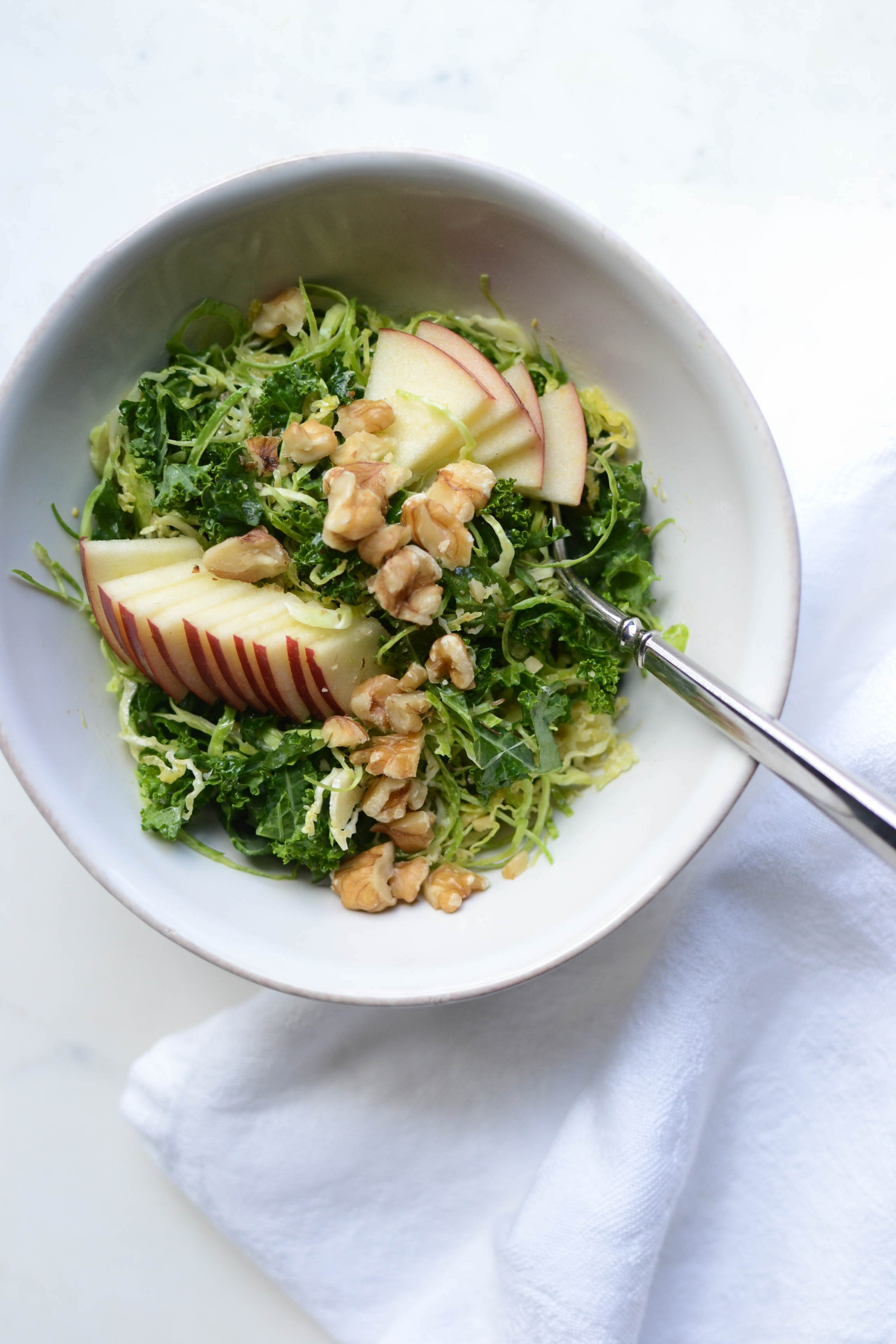 kale & brussels slaw
adapted from sprouted kitchen
serves 4
ingredients
1 lb. brussels
5 large leaves of organic green curly kale, stems removed
1 crisp organic apple (I used braeburn), cored and diced small
1/2 cup toasted walnuts pieces
mustardy vinaigrette ingredients
2 teaspoon dijon mustard
2 teaspoon grained dijon mustard
1/3 cup apple cider vinegar
1/2 cup extra virgin first cold pressed olive oil
1/2 teaspoon salt
1 teaspoon dried italian seasoning
directions
whisk all dressing ingredients in a small bowl or put in a small container with lid & shake until well combined
using a ceramic slicer or mandoline, shave your brussels thin and put them in a large serving bowl. chop the kale into small pieces and add it to the brussels along with half of the apple and walnuts. toss with desired amount of dressing to coat and serve with remaining apples and walnuts on top
sidenote: the original recipe adds sweetener to the dressing which in my opinion is definitely not needed; the apples add plenty of sweetness