Salads can become boring, but this one never disappoints, in fact it's kind of addicting. This salad makes me think of the scene in Ratatouille where Remy is tasting food together and there are colors and fireworks going off. All the flavors in this salad just go so well together and create a whole new experience in your mouth! Plus, it's super healthy and packed with vitamins and micronutrients! There's no exact ratios for this salad but I tried to give a general idea of what I normally throw together. My husband and I eat HUGE salads which is why I wrote serves 2-4, but it's a lot of salad and will most likely serve 4-6 if it's not a main course. Let me know if you make it and what you think by commenting here or on Instagram or Facebook!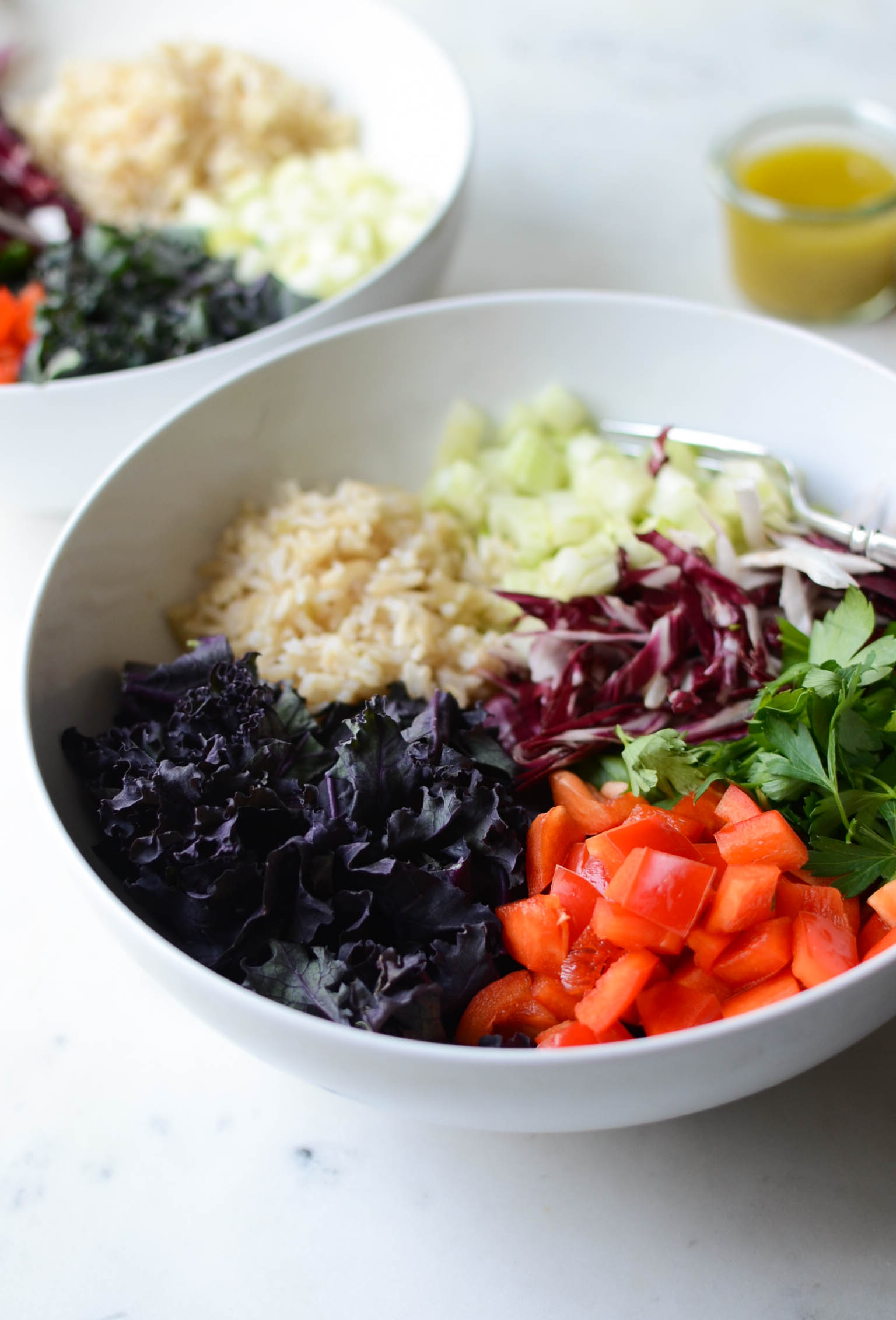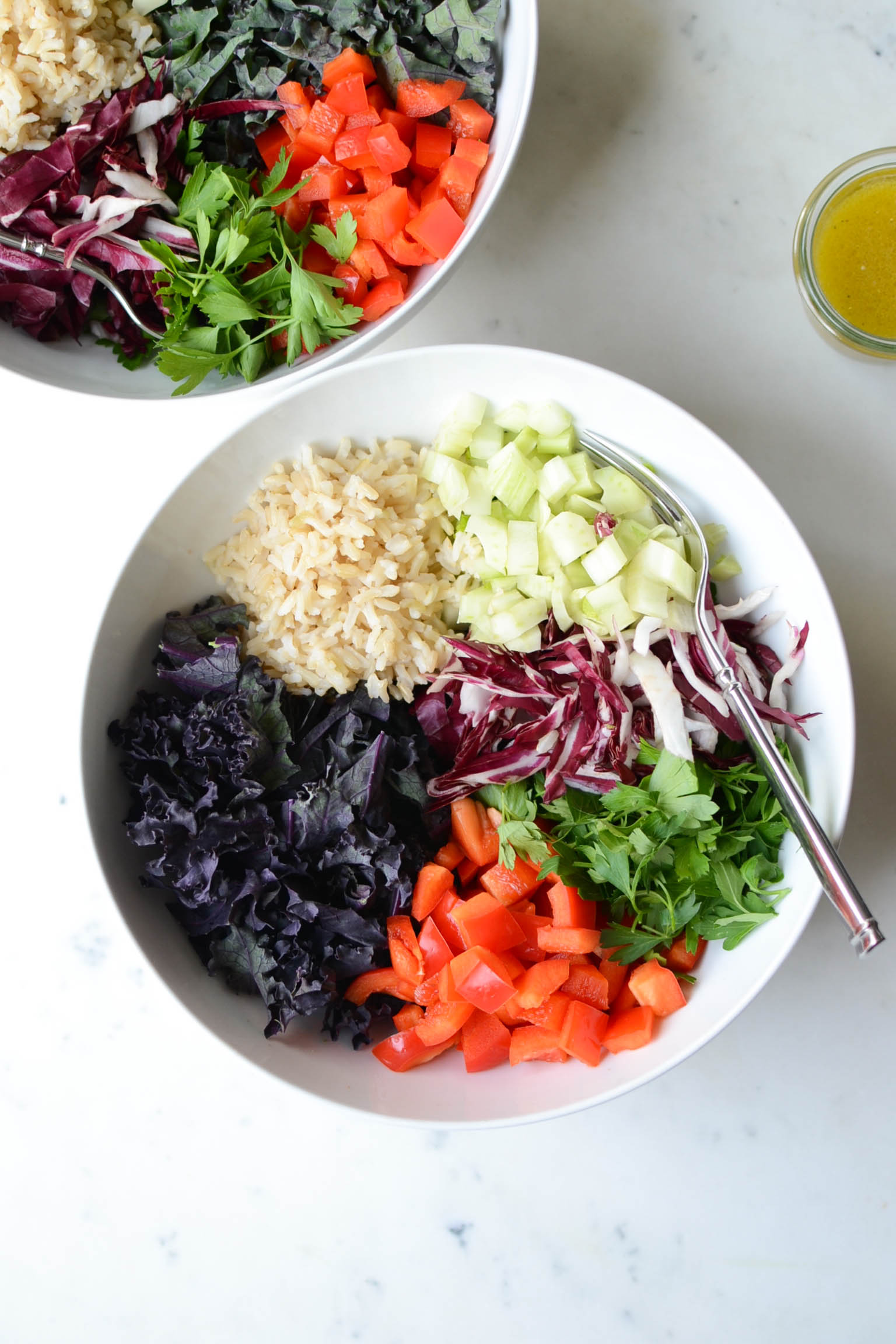 red kale, radicchio, red pepper & fennel salad
adapted from feeding the whole family by cynthia lair
serves 2-4
ingredients
1 head radicchio
1 bunch organic red curly kale
2 organic red bell peppers
1 large head fennel
1 bunch parsley
1 cup dry brown rice
1 lemon
dressing ingredients
1/4 cup organic apple cider vinegar
3/4 cup extra virgin first cold pressed olive oil
1 teaspoon dijon mustard (no sugar added)
salt and pepper to taste
directions
Cook rice according to directions on packaging. I like the rice to be warm when I mix this salad.
Whisk dressing ingredients together and season with salt and pepper.
Chop half of the radicchio into thin slivers. De-stem kale and chop into bite size pieces. Remove stem and seeds from peppers and chop into approximately 1/4 inch pieces. I like the fennel the same size a well, about a 1/4 inch. Chop parsley (about a cup, loosely packed) and place all ingredients in large bowl and toss with dressing. Add warm rice, squeeze fresh lemon juice to taste and serve!