I know some of you were asking for granola bars, and while these aren't granola bars per se, they are delicious! Made with four types of seeds, they're packed with protein, iron, B vitamins, magnesium and omega-3s (those essential fatty acids you keep hearing about that reduce inflammation). Omega-3s are important for baby's brain development as well as brain health for all ages! Both hemp and chia seeds are complete plant proteins, meaning they contain all 9 essential amino acids we need as humans. Hemp is also one of the world's most sustainable crops because it grows in nearly every climate and is used all over the world as a source of food, fiber, textile, paper and even fuel! To make these bars a little more toddler friendly, I cut them up into bite sized chunks.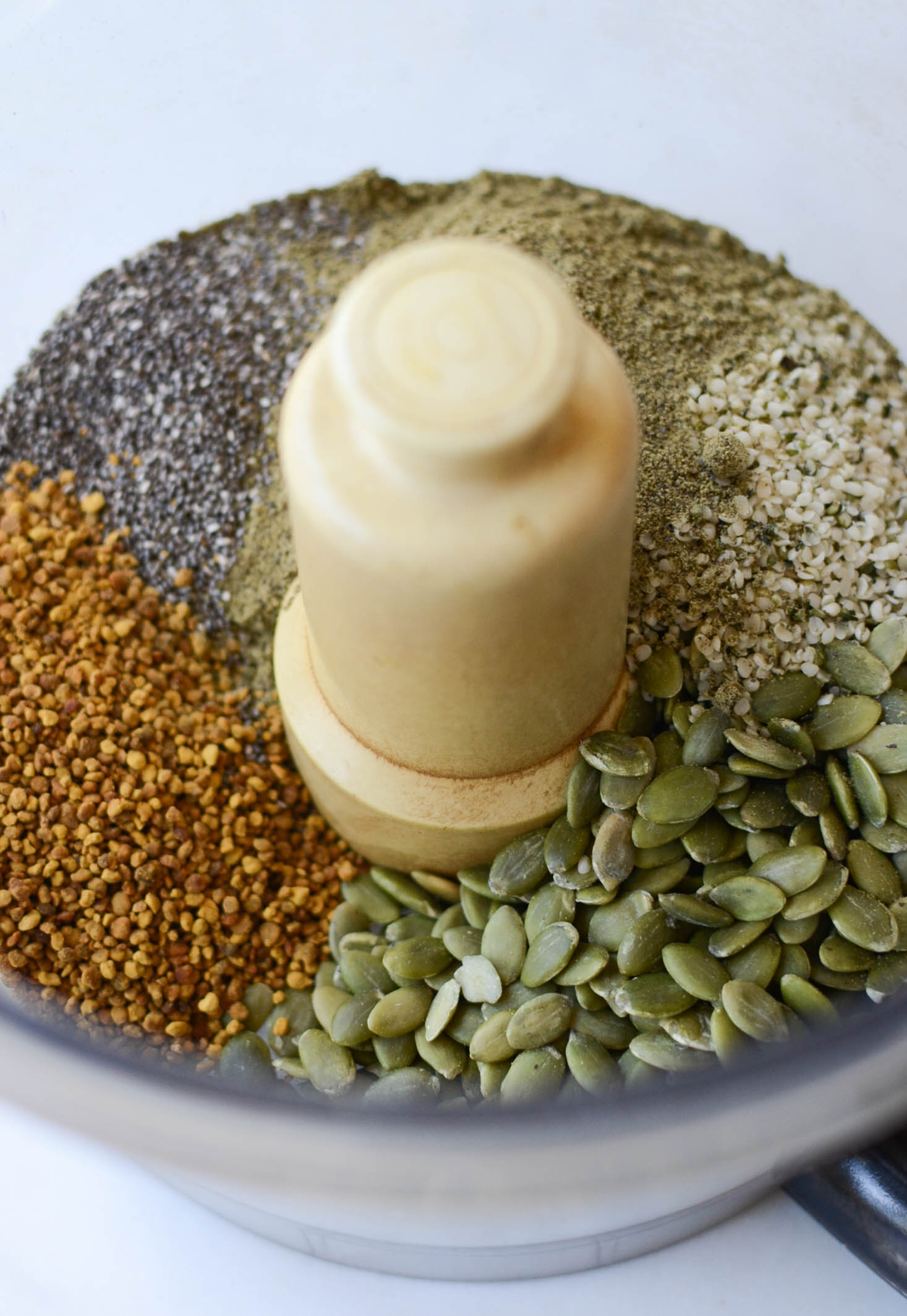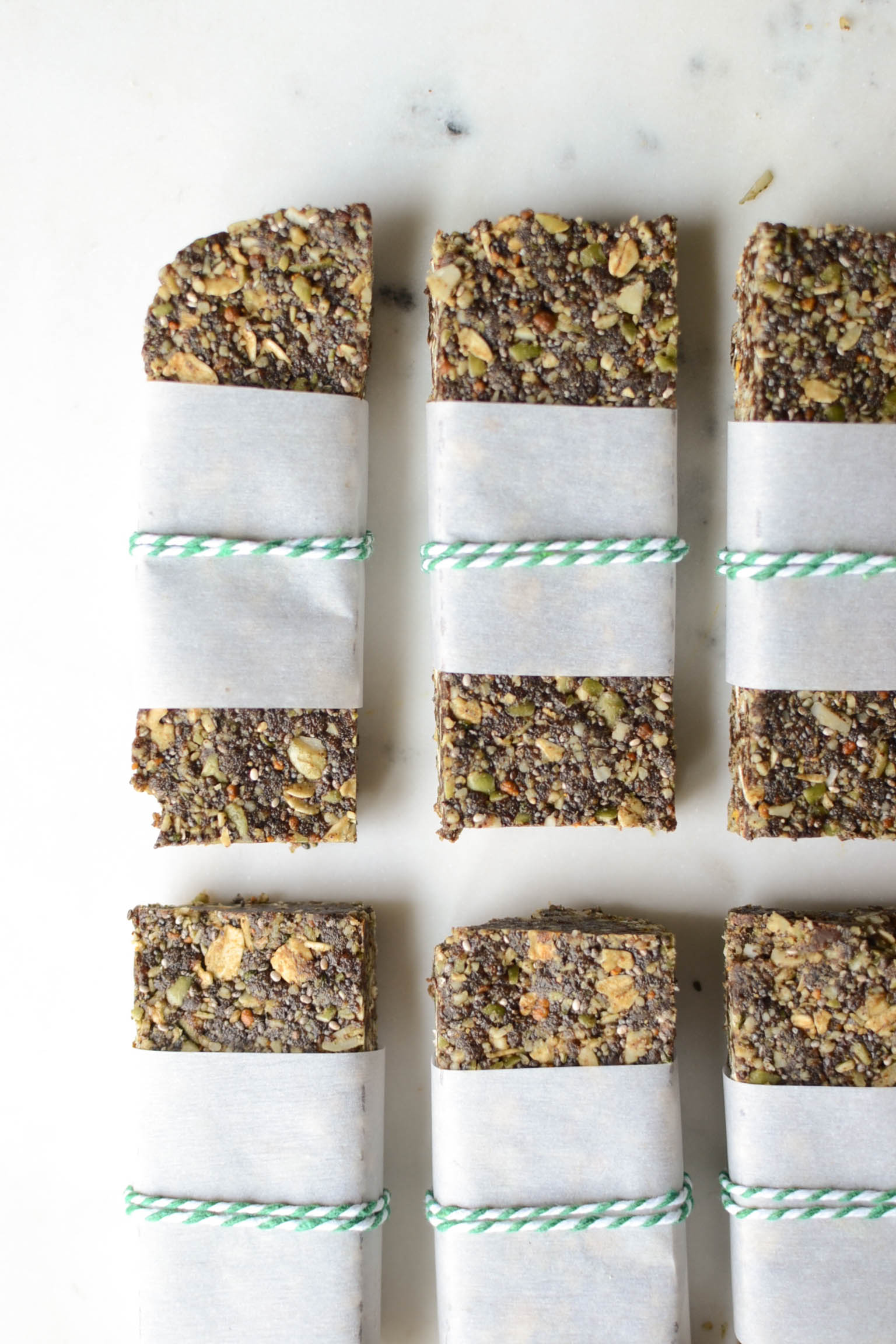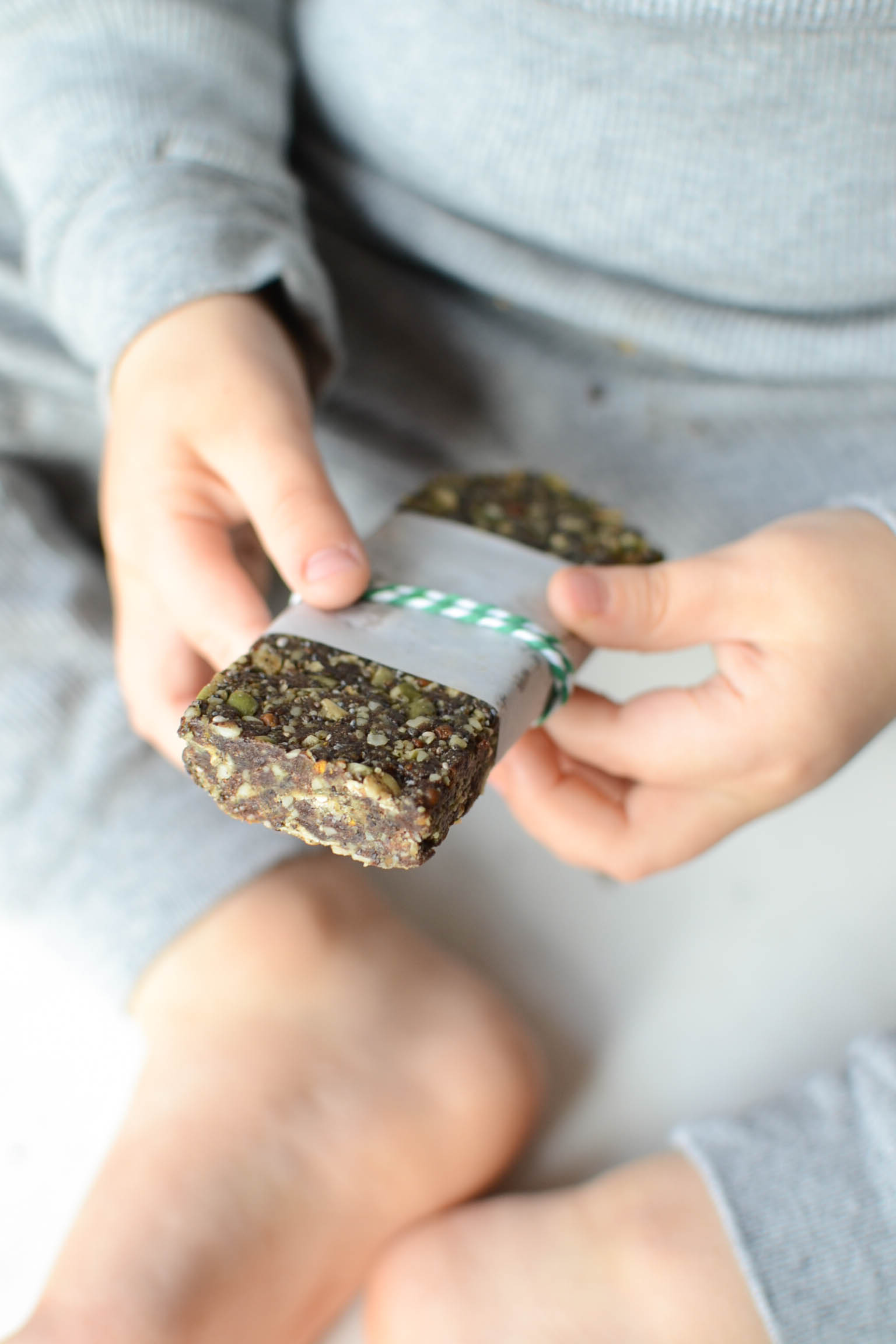 hemp protein bars
recipe from green kitchen stories
makes 12 large bars
dry ingredients
1 cup pumpkin seeds
1 cup dried shredded coconut (I don't use because I don't like coconut)
1/2 cup hemp hearts (shelled hemp seeds)
1/2 cup hemp protein powder (you can use hemp hearts instead)
4 tbsp chia seeds
2 tbsp bee pollen (optional)
wet ingredients
20 fresh medjool dates, pitted (if not soft, soak in hot water for a few minutes)
6 tbsp coconut oil, room temperature
4 tbsp cacao powder
1 tsp vanilla extract or 1/2 tsp ground vanilla (no sugar added)
ingredients to add after blending
1/2 cup gluten free rolled oats
2 tbsp poppy seeds
directions
In a food processor, pulse the dry ingredients quickly. Do not over-process, you want it a little crunchy. Place the mixture in a bowl and set aside.
Add all wet ingredients to the food processor or high speed blender and run until smooth. This might take some time, and you might have to help out by stirring around a few times with a fork or add a dash of water.
Add the dry ingredients as well as oats and poppy seeds in food processor with the wet ingredients and pulse until just combined.
Spread the batter evenly into a 11 x 7 inch baking dish, make sure it becomes quite compact. Place in the fridge for about 30 minutes. Cut into bars. Wrap them in parchment paper and store in an air-tight container in the fridge for up to a week.