If you've been following along for awhile you probably already saw my clean make-up routine post where I talk about the dangerous ingredients often used in make-up and skin care products. Ingredients that can damage sperm, interfere with normal child development and increase risk for breast cancer as well as other cancers. I included a list of 20 ingredients we should avoid in that post or you can download the ThinkDirty app or the Environmental Working Group's Healthy Living app and start scanning your products right away to rate them.
Switching over to non-toxic skin and body products can seem overwhelming. I did the overhaul all at once, as soon as I discovered all the toxic ingredients, I immediately looked for better alternatives. For others, that may not be an option so I would recommend switching one product at a time. The products listed here are simply products I've been using daily, for years, and that I am happy with. I have no ties to any of these brands.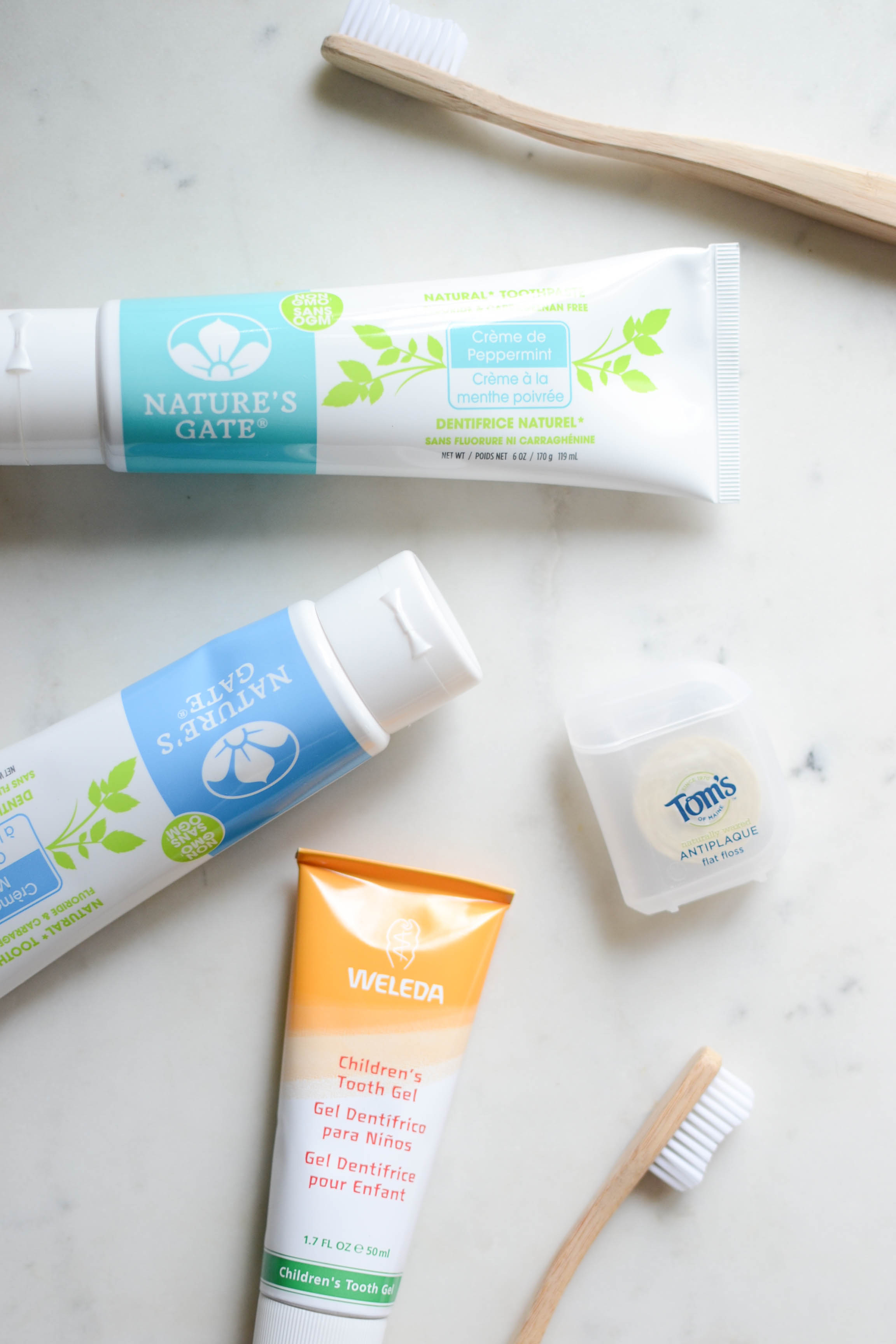 HAIR – I've been using John Masters for a really long time. I'm just happy with the product. My husband uses the same zinc and sage shampoo/conditioner as me. I also use the lavender and avocado intensive conditioner to leave my super thick hair extra soft. It is a bit pricey but I only wash my hair about every four days. I usually buy it on Amazon or when it's on sale at my local health food store or Whole Foods Market.
SKIN – I used oil on my belly for almost two years prior to getting pregnant and daily throughout both my pregnancies and I swear that's why I didn't get any stretch marks. I use jojoba but coconut oil or any other pure oil will work too. If you read the post on my make-up routine, you know I use rosehip oil to moisturize my face.
DEODORANT – Ok, I know I'm a weirdo but I don't use deodorant. I only smell if I have been eating crappy, especially anything with processed sugar. However, I have heard great things about Primal Pit Paste and they have super clean ingredients. Keep reading for what my husband uses.
TOOTHPASTE – Look for fluoride free. Fluoride, when ingested, is a toxin that has been linked to hypothyroidism. I like peppermint from Nature's Gate, my husband likes the creme de mint. For my two year old, I like Weleda, a European company that uses BPA-free tubes. Other "natural" kid's toothpaste (including Tom's and Honest Co.) contain carrageenan (a thickener derived from seaweed) which has been linked to inflammation and insulin resistance (yes, even the food grade stuff), and I don't know about your littles, but my toddler definitely eats toothpaste. Weleda also has a full line of kid's skincare products from diaper rash cream to baby oil.
FLOSS – For floss, I use Tom's of Maine. This works well for people with teeth that aren't super close together. My husband cannot use this brand because it doesn't fit between his teeth like flat floss does.
TOOTHBRUSHES – I try to avoid plastic as much as possible, especially anything that will come in contact with my food or my mouth. Most plastic contains BPA and/or phthalates which disrupt hormones and are linked to infertility and hormonal cancers like breast and prostate among other serious disorders. Bamboo toothbrushes are a great alternative and are biodegradable. I found a brand called Plus Ultra on Thrive Market but the bristles are soft. I prefer medium bristles and I found one I like on Amazon.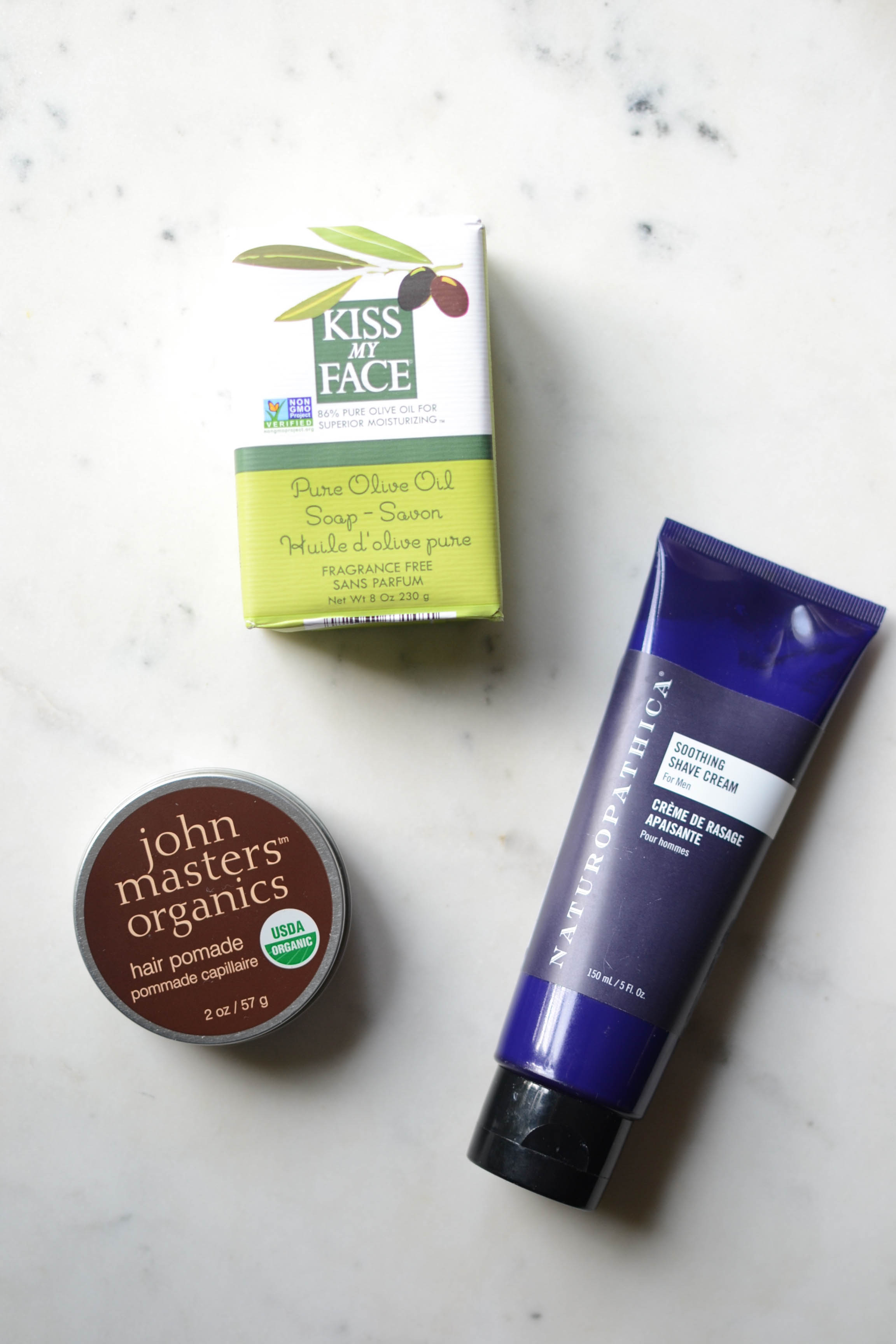 MEN, SOAP – My husband uses Kiss My Face olive oil bar. I hate bar soap but that's his thing. He says it makes his skin soft instead of drying it out, and I can attest to that.
MEN, HAIR WAX – My husband uses John Masters hair pomade, can you tell we like this brand? Badger Balm makes a cheaper one but we haven't tried it out yet. On that note, Badger Balm also makes beard oil, beard balm and tattoo balm if you're looking for those products.
MEN, SHAVE CREAM – Naturopathica is a great brand.
MEN, DEODORANT – My husband uses Kiss My Face fragrance free deodorant and it works well all day, doesn't make marks on clothing.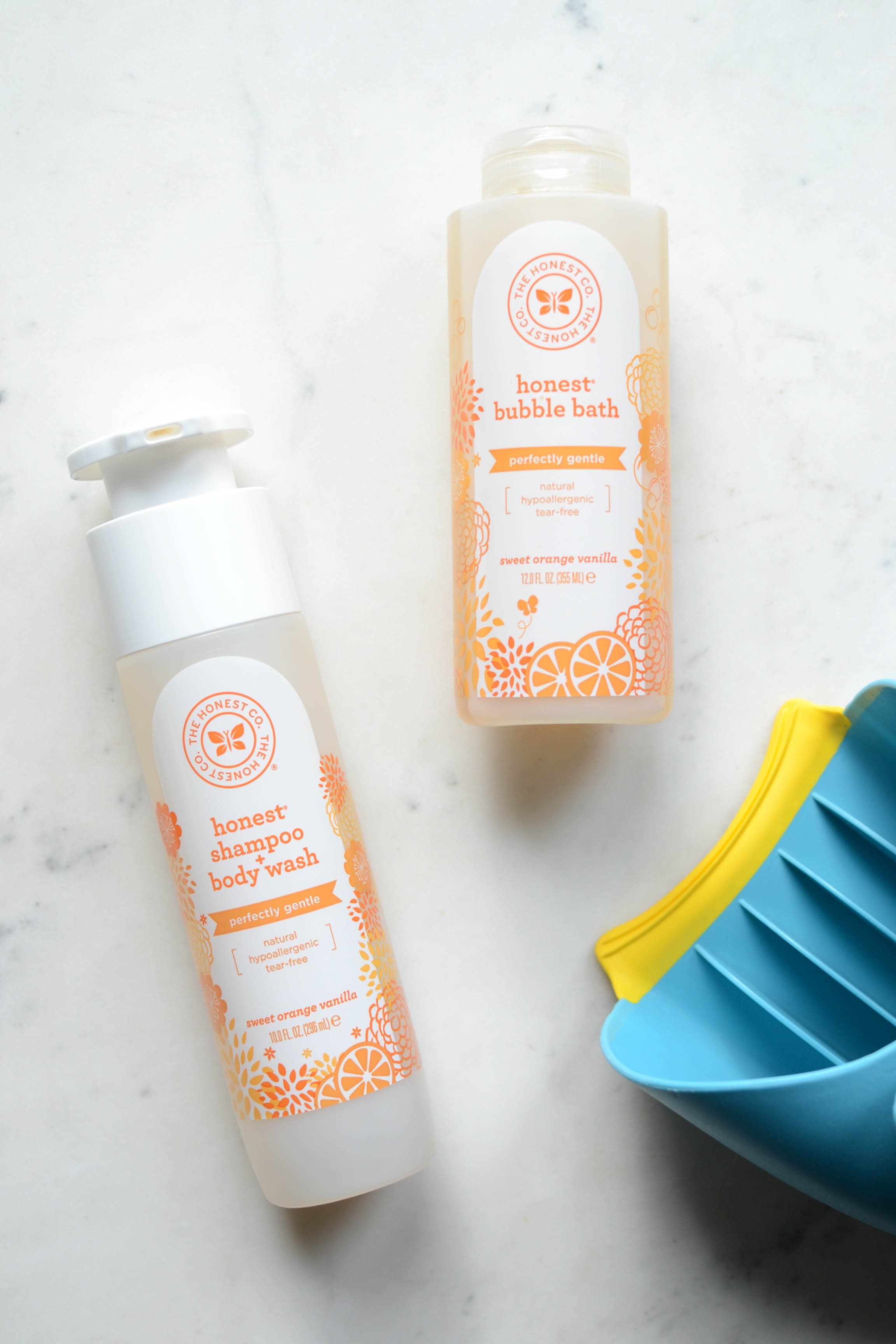 From the day my son was born and the nurses wrapped him in the hospital blankets, we've been battling severe eczema. As soon as he had basic hand coordination he would scratch it until it bled and it would wake him up every single hour at night, for months on end. It took us nearly five months to finally discover Tide "free and gentle" laundry detergent was the culprit, as well as make-up, hand soap and other toxic products that he came in contact with outside of our home. As you can imagine, it is nearly impossible to keep a child away from toxins in the big world. First off, everyone wants to hold your baby and is utterly offended when you tell them "no because he is allergic to you". You can't even let your baby crawl on floors because they are cleaned with harsh chemicals and carpets are leaching fire retardants. Never mind well meaning people giving your child a stuffed animal that smells like it came from a lab, nursery toys washed in chemical cleaners and teachers innocently trying to clean your child's hands with (toxic) hand sanitizer. I say all this for two reasons: one, if your child has eczema and you cannot figure out why, I highly suggest doing an overhaul of skincare and cleaning products in your home (or wherever your child spends a lot of time) and two, the products below are tested on truly sensitive skin (my son is even allergic to 7th Generation all purpose cleaner). I plan to do a separate post on household cleaners in the future.
BABY SHAMPOO – Honest Co. we use the "perfectly gentle" scent but they also make a fragrance free version.
BABY BUBBLE BATH – Honest Co. we use the "perfectly gentle" scent but they also make a fragrance free version.
DIAPER CREAM – I have used Babo Botanicals in the past but I find the most effective way to keep rashes away is to *thoroughly* dry baby's bum before putting a diaper on.
CRADLE CAP – Again, oil, I used Honest Co. body oil but coconut oil will do the job. Just cover the cradle cap in oil, let it sit 10 minutes and comb it out with a baby comb, followed by a shampoo to wash the oil out. Ten minutes seems to be the perfect time, less and it's not moist enough, more and it starts to dry out again.