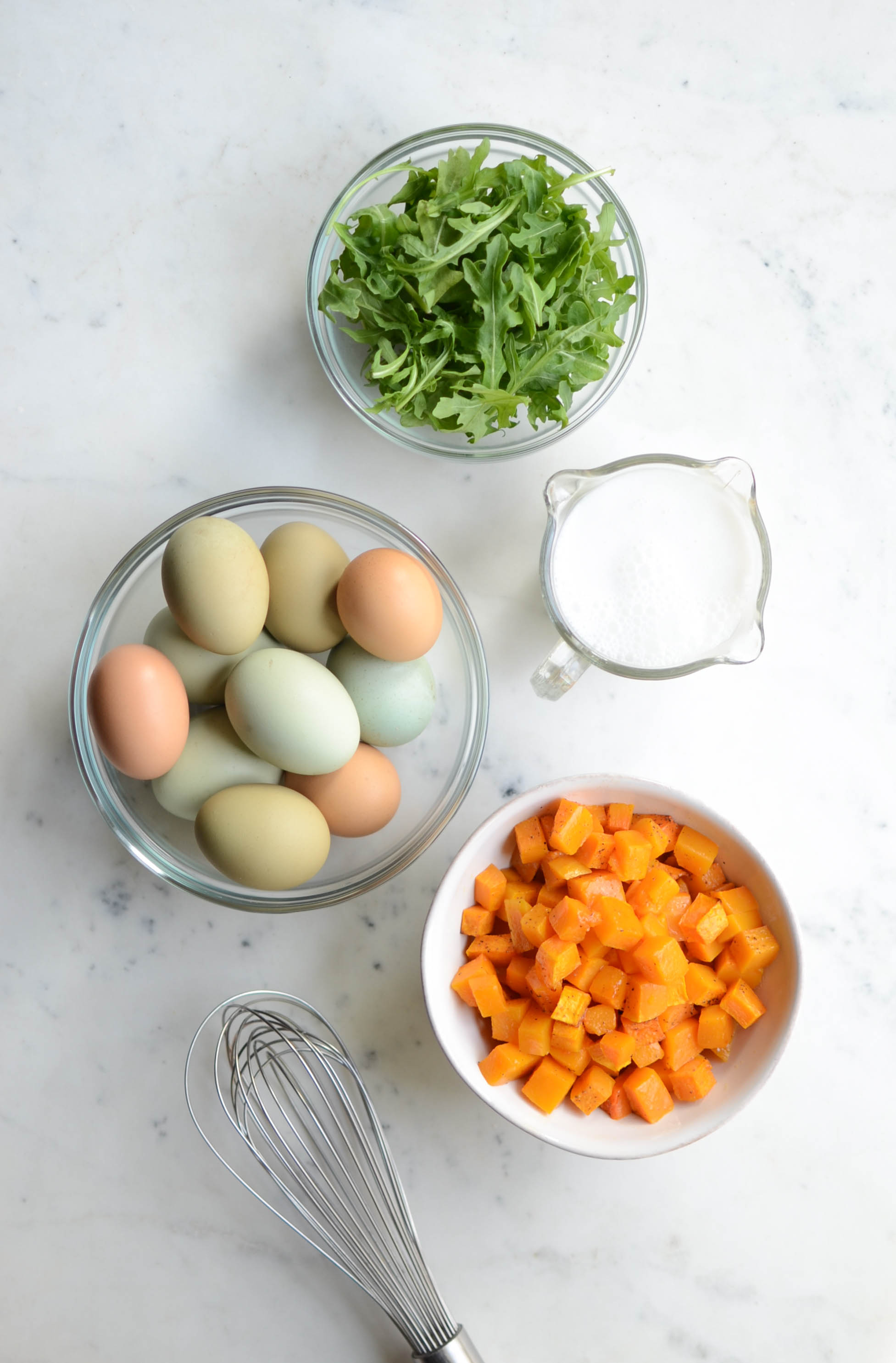 Frittatas are so easy to make and re-heat wonderfully. Sometimes I even make one for dinner if I don't have much time to cook. These mini frittatas are perfect for on the go breakfast and for littles. I used butternut squash in this recipe but any winter squash or even sweet potato will do! Add spinach instead of arugula or whatever you have on hand. This is a really basic recipe that can be adapted for whatever vegetables are in season.
I do want to stress the importance of buying either organic free range eggs or even better eggs from pastured chickens. Conventional eggs are from chickens who live in crates, never see the light of day and eat only genetically modified grains. As you can imagine, these conditions do not foster much nutrients at all on top of the fact that the chickens are given hormones and antibiotics. Eggs coming from chickens who are foraging for bugs and seeds and plants have less cholesterol and saturated fat and more good omega-3 fats, vitamin A, vitamin E and vitamin D. The color of the yolk says it all!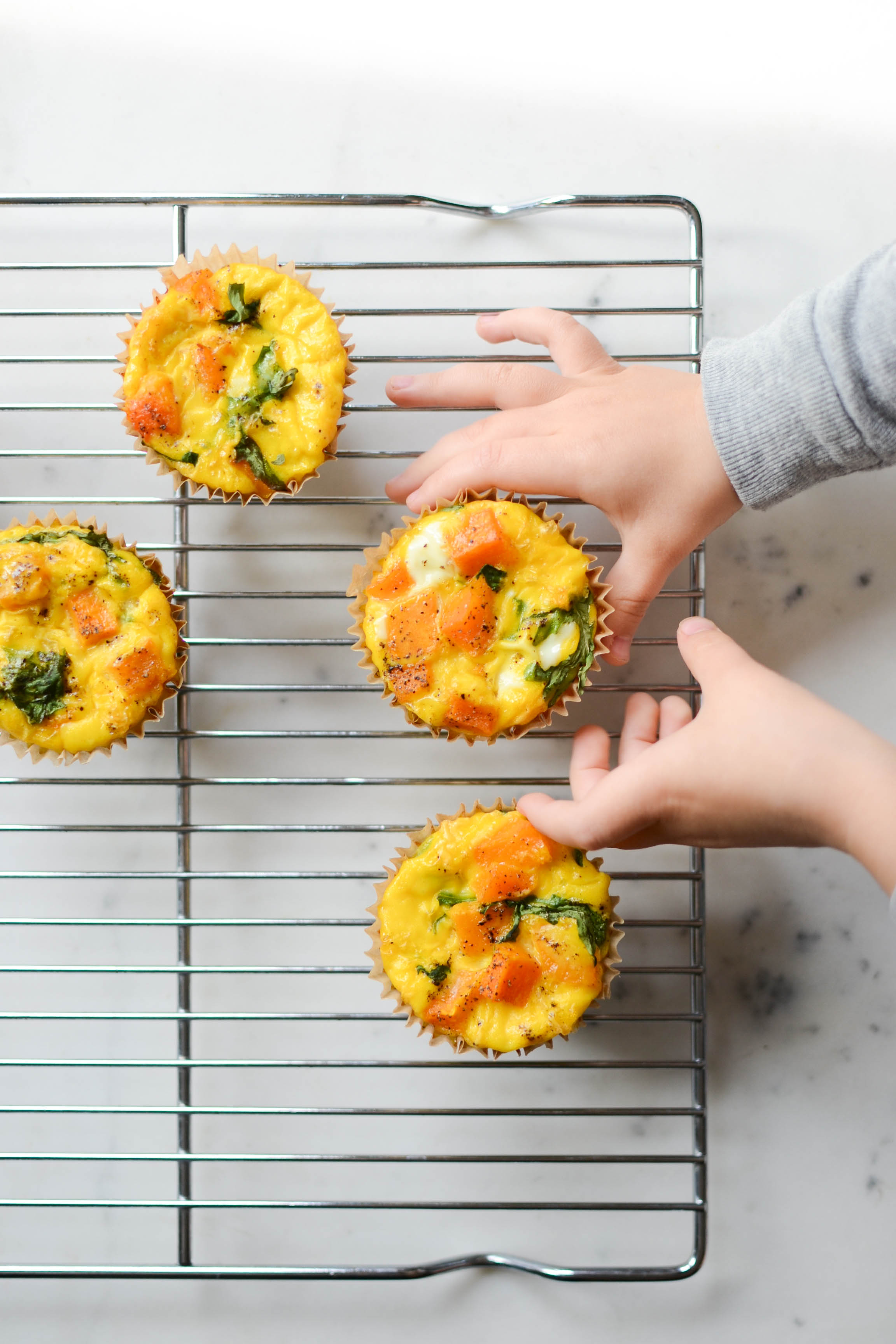 mini winter squash frittatas
makes 12
ingredients
10 pastured eggs
1/2 cup plant milk of choice, unsweetened
*organic winter squash (pumpkin, butternut, delicata, red kuri, etc.), diced and roasted or steamed (about two cups)
large handful of organic arugula or spinach
salt and pepper to taste
directions
preheat oven to 350F
fill a standard 12-cup muffin tin with baking cups. whisk eggs and plant milk together in large pyrex type measuring cup (for easy pouring).
fill each cup half way with squash and greens and pour egg mixture over veggies. bake in oven for 30 minutes or until center is no longer runny.
store extras in refrigerator for up to a week.
*agricultural trials have shown that winter squash can be an effective intercrop for use in remediation of contaminated soils. soil used for the growing of certified organic foods are far less likely to contain undesirable levels of contaminants like polycyclic aromatic hydrocarbons (PAHs) so I try to buy organic winter squash for this reason