One of the very first spring vegetables to emerge on the east coast is one of my favorites, asparagus! One cup of asparagus provides you with 100% DV of vitamin K and 67% DV of folate, both super important for women who want to become pregnant or are pregnant. It's also an excellent source of copper, vitamin B1, selenium, vitamin B2, vitamin C and vitamin E. Asparagus is sensitive to heat so to get the most nutrition out of it, it's best to eat it raw or steam it only for a few minutes. The first time I heard of shaving asparagus and eating it raw was probably six years ago and I've been hooked ever since!
There's no set measurements for this recipe, and it's easy to make this salad into a full meal by adding quinoa or arugula to make it more filling. Fresh herbs like mint or basil would also be nice additions. Just have fun with it!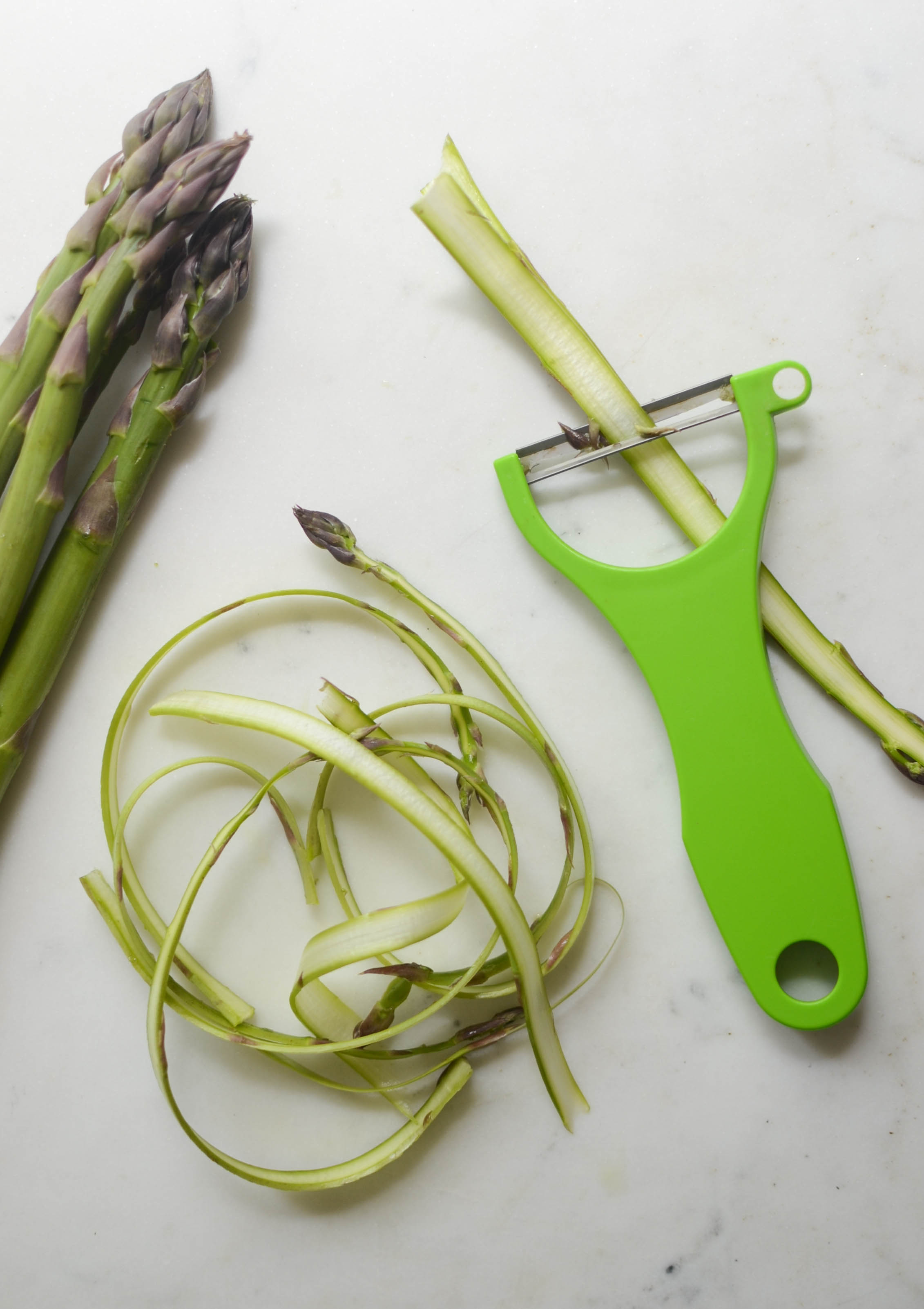 shaved asparagus salad
serves 2-4 (four small servings)
1 pound of local asparagus
1 lemon
extra virgin first cold pressed olive oil
lightly toasted *Mediterranean pine nuts (almonds, hazelnuts or nut of choice)
salt & pepper to taste
Rinse asparagus and snap off any tough ends. Lay a single spear of asparagus on cutting board. Using a vegetable peeler, start at the bottom of stalk and shave a ribbon up to the top. Repeat until you've shaved the whole spear. Continue this process for all the asparagus. Arrange the ribbons onto serving dish, drizzle with olive oil and give a nice squeeze of fresh lemon juice. Season with salt and pepper and toss gently. Top with toasted pine nuts and enjoy!
* Look specifically for Mediterranean pine nuts which take longer to mature than other varieties and are more nutritionally dense